The Carolina Panthers webosphere is all abuzz with talk of Christian McCaffrey, Damiere Byrd and that Panthers defensive line. While all of those stories are well worth the time to read, I thought I would take a moment to point out what is perhaps the biggest story line from Wednesday night's victory over the Houston Texans.
The Carolina Panthers starting corners were not good. They were great.
You would be hard pressed to find a soul that did not believe the Panthers secondary played a huge part of their 2016 downfall. As it turns out, starting two rookies at corner isn't such a great thing. If last night's performance is any indication, however, those growing pains may have been worth it. What once was a weakness may now be a strength.
The Panthers starting secondary was instrumental in the two consecutive 3 and outs they handed the Texans offense. This fact can be illustrated on the very first play of the game. James Bradberry and Daryl Worley effective pressed the Houston receivers at the line (including Deandre Hopkins), effectively taking them out of the play.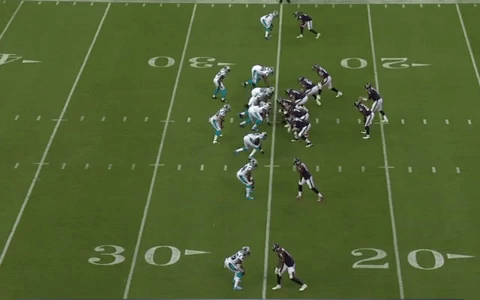 This was new, very new. Last season we did not see the corners press very often. Concerns over giving up a big play outweighed the possible benefit. Now with both Worley and Bradberry both a year older, a year wise, defensive coordinator Steve Wilks will not have his aggressive play calling hampered. He is now free to unleash the Carolina Panthers' dominant front seven as he sees fit. Wilks called blitzes in each of the first two Texans' drives. That is not a coincidence.
The result was the total and complete domination of the Texans' starting offense. Seven plays, 2 punts, zero points.
So go on and celebrate the more noticeable heroes of the night. They deserve it. But don't forget to save a little love for the Panthers much improved corners.
Agree? Disagree? You can
sound off right here
with thousands of Carolina Panthers fans.