Hey guys, do you remember all those people you used to see repping the Saints in the 60s, 70s, 80s, 90s, and early-mid 2000s?
Yeah, me neither. Funny how Who Dat Nation is somehow a thing, and people act like it's been a thing this whole time. A Saints fan should be the last person to talk about a bandwagon.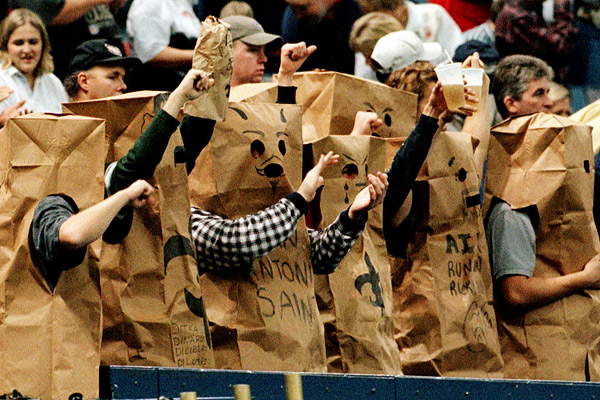 There's the illustrious Saints fan history.
Hey, at least your legacy has spread to other teams though...
Hope you got that bag ready for when Sean and Brees are gone, Alice. That is... if you've even been a fan long enough to have one.