CHAMPS!!!

1.
- The Champs haven't gotten any worse since they killed the Heat in the Finals- unless you count Father-Time. But they have laughed in his face for the past 5 years, so you can't use that excuse anymore with this team.
-------------------------
TITLE CONTENDERS!!!

2.
- I don't believe they are the 2nd best team but I couldn't find anyone to put above them. And since they beat the Spurs twice in the Western Conference Finals- as opposed to the Heats solo win the the NBA Finals - I have to give it to them. All they added was Anthony Morrow- a great shooter, but I don't think he moves the needle at all for better or worse.

3.
- Dirk gets his boy Tyson Chandler back- along with Chandler Parsons. The best player on this team is still Monta Ellis though. That is a mean squad that I wanted to put above OKC, but just couldn't cus we haven't seen how they mesh together yet.. Yet!

4.
- The sleeper signing of the off-season has to go to Clips and Spencer Hawes. We really don't know who this guy is because he has played his entire career on piss-poor teams. If he can continue the number he put up in Philly- on a loaded Clippers team, they could really have the best shot at taking down the Spurs in the West. Blake will continue to get better and compete for MVP- CP3 will continue to be the best PG in the league but will sit for 10-20 games a year with injury- and with Sterling certainly gone by the start of the season, they will just be able to worry about playing great basketball.
-------------------------
TITLE CONTENDERS???

5.
- They added Steve Blake and Chris Kaman- nothing more than bench reserves who can give you decent minutes for your starters to rest. However, Lillard will come back with a playoff series win under his belt and LA too. Look for them to make a mid-season trade to add one more scoring option (potential star) to the mix to get them over the hump and possibly in the Conference Finals- because as their squad stands, they aren't for real yet. Just Remember- they were the best in the West the 1st half of the season last year.

6.
- I hate making them the Top Eastern Conference team, because I don't believe we will see the real D.Rose ever again- at the very least- not this upcoming season. I mean, they lost to the Wiz last year because they flat-out couldn't score. But adding Pau will help. Nikola Mirotic is a wild card they we have to wait and see. There are so many Q?s in the East because it all got so jumbled in FA- so for me by default, they land here.

7.
- You have to put an (*) on these next 2 teams because of a potential K.Love trade- but as of right now- the Cavs own the best player in the game, and that alone get's them #7. Kyrie will finally have a quality player to work with and Lebron will finally have a PG to carry the load so he can focus on just being a SF. But this team's front court is just poopy. Verejao is on his last ride and Tristan Thompson looks to be nothing more than Tyrus Thomas reborn. They need some love down low (pun intended).

8.
- Again (*).. I understand the media's love affair with this team. The splash brothers are amazing, but you won't win a playoff series- let alone a Championship without Bogut and David Lee giving you quality minutes AND defense. If Barnes were to become a star maybe they move onto the 2nd round again with the team built the way they are. But you can't win consistently with your top 4 players in the back court. (Curry, Klay, Iggy, Barnes) Shaun Livingston is a good addition but if they are betting on Steve Kerr to coach everyone up to Championship heights- I would bet against them.
-------------------------
POTENTIAL UPSETS

9.
- The Wiz have bolstered their bench significantly with Blair and Humphries. If Otto Porter can become anything, they might contend for the Eastern Conference. They probably should have beaten the Pacers last year but their youth showed up pretty bad later on in that series. I look for them to improve next year, especially with Pierce's leadership mixed in.

10.
- Talk about a team that lost in Free Agency. Ariza should help more on defense more than Parsons, but I think he really cashed in a contract year in Washington. They put all their eggs in the Melo/LeBron's basket and couldn't seal the deal. Now they have to look for another career year from Howard and Harden to really compete in the tougher Western Conference.

11.
- If it ain't broke, don't fix it is their motto I guess. Re-signing Z-Bo and adding Vince Carter should provide a little bit more stability, but Vince won't have much more left in the tank and certainly won't provide them the spark they really need to score. But they are tough and can bang down low for sure.

12.
- IMO, this team is the most over-hyped playoff team from last year. They don't impress me at all. Mainly because the Bobcats burned them a ton and they couldn't get past the geriatric ward, that was Brooklyn, in the playoffs last year. They didn't help themselves in FA with anyone down low. If you aren't getting any better- you are getting worse.

13.
- Surprise!! I have our Hornets higher than most might have them, especially the talking heads on ESPN. We could really go deep in the playoffs if the team meshes together like we all hope they do. Kemba, Lance and Al is a great Big 3 for us. Mixing in some Hendo/Neal off the bench and MKG making strides to become a more consistent offensive threat will do this team wonders. Zeller is the wild card that could really give us a punch if he lives up to the #4 pick.

14.
- They added Isaiah Thomas to a solid backcourt. But I think they needed a little more front court help. The Morris twins are good, but you can't depend on them winning you a series just yet. Add in Frye's departure, no matter how much he was overpaid by Orlando, will be missed.
-------------------------
LET'S JUST MAKE THE PLAYOFFS AND CALL IT A WIN

15.
- Everyone want's to question our Lance signing but still have the Pacers in the top 3 of the East. I think he will make that team's true colors show through. No one one that team can create for others now. Hill is not a starting PG in the league. George will really have to take hold of the team and make an even bigger leap to get them back in the hunt. What is there to say about Hibbert? I dunno. West is getting long in the tooth as well.

16.
- Boo-hoo-hoo. We lost LeBron! They are still good enough with Bosh, Deng and Wade to make a run at the playoffs, but not get out of the first round. McBob will help space the floor and Granger, if he returns to form since the ACL injury, could surprise some teams depending on the matchups. I wouldn't bet on them though.

17.
- Horford coming back will be huge. Can he stay healthy though? They couldn't kidnap a FA and bring em to ATL and I couldn't be happier. Look for them to try and get better through trades but I doubt they make a splash. I will hold my judgement until I see how Teague, Horford and Millsap play together. As of now, this is where they fall.

18.
- Does losing Pierce mean that much? Meh.. Does KG getting another year old hurt them much? Meh.. Does Brooke Lopez' make them a contender now? Meh.. Call me crazy, but last year was their 1 window to make a run at it in the East. Now that a lot of the Conference has improved- look for them to slip.
-------------------------
JUST BAD ENOUGH TO MISS THE PLAYOFFS

19.
- You cannot have them any higher than this until you see them play half a season at full strength. Afflalo will help them if guys start to get hurt again and again. This team should be one of the funnest teams to watch with Lawson, McGee, Faried and Nate Robinson. Gallinari and Chandler knocking down tres' would be huge for them but i feel like you haven't seen Gallinari perform in like 2 years.

20.
- 2016 will be the year to look out for the Knicks- or at least look out if they sign someone of significance- then look out for them. Right now Melo could shoulder them into the 8th spot at best. They will try mightily to move Bargnani's and Stoudemire's albatross contracts but will fail and have to take in one more year of failure before they have a shot.

21.
- They are a good team but just happen to play in the deeper Western Conference. They could sneak in the 7th or 8th spot if they were in the East. And the addition of Omer Asik will give The Brow some help. If they can figure out who their starting back court is by mid season- they could compete but will ultimately be left out in the cold.

22.
- Remember the (*) from earlier- well I am operating as if he is on the team right now. The Wolves have some decent talent with Pek and Love. I have always liked Corey Brewer's game too. They just can't put it together. Rubio isn't the all-star they thought he would be. Andrew Wiggins couldn't even turn this around.
-------------------------
WE ARE TANKING, BUT SUCK AT IT

23.
- They will also be trying hard to move a bad contract- Josh Smith. I bet they find a taker, but Monroe and Drummond need a scoring wing that is EFFICIENT (I'm looking at you Jennings). On paper, they seem to have a decent squad but they just don't mesh well together. Van Gundy will take the long road and have them back in the playoffs after they get a lottery pick next year- Thanks for the pick this year!

24.
- We have no plan and everyone knows it! Just stockpile the same type of players around Boogie and hope it all works. Shooters, shooters and more shooters. Chicks dig the long ball.

25.
- 85 year-old Nash, Lin, 85 year-old Kobe, Swaggy P, Randle, Boozer and Jordan Hill. When Swaggy P is the best player on your team- you won't go far.

26.
- Rondo is as good as gone. Gerald Wallace's contract is one year closer to coming off the books. You have a bunch of other expiring and a ton of youth. Give it a year or 2 at most and they will be back in the playoff race. Jeff Green looks tasty- if you are a Hornet fan


27.
- Gordon Hayward trying to jump ship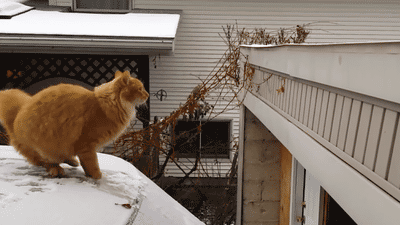 -------------------------
WE ARE REALLY GOOD AT TANKING

28.
- If they didn't tank this year- they would win a few games with the roster they have. Oladipo, Aaron Gordon, Vucevic, Frye. They are putting it together but need another wing scorer in the draft or FA next year and then one more year of experience before it comes together.

29.
- Here's another team that could win a lot more games if they weren't hell bent on tanking. I hope the don't ruin Parker.

30.
- Thad Young must be crying himself to sleep- handcuffed to this ship tanking its way to another top 3 pick.

Edited by bLACKpANTHER, 24 July 2014 - 03:45 PM.