Ivan the Awesome came up with a thread a couple season ago to pick a player you felt was going to be cut and why. It was a glorious thread and there were plenty of lulz to go around not mention pie/swag. Now while my photoshop talents are lacking I'm sure there are some of you out there that are to the challenge. There is no prize. The only prize is pride, what else can you ask for?
Also the photoshop title is still held by Catalyst or "Second City Panther" from the first thread.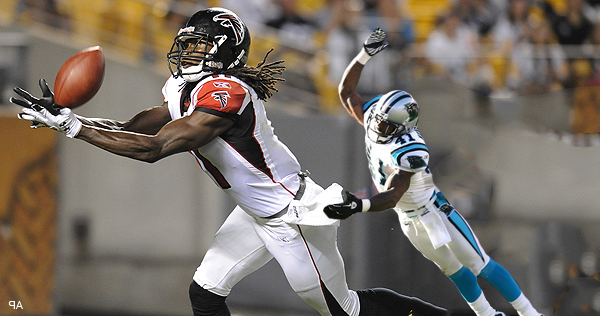 That fuging delivered.
Anyway here are my sad attempts and I'm expecting great things from all of you.
It always seems like every time Barner gets the ball he gets thrown around like a fuging rag doll or a Super Smash Bros character near 200%. We have a deep RB core as of now especially with Stewart healthy and I like what I've seen out of Darrin Reaves. He doesn't seem to have any noticeable play making abilities and the staff can't trust him to return kicks or punts. I expect him to be in the last week of cuts.
Oh lawd this fuging guy. While the hair is sweet and I hear he's a good guy I can't see him making the team. He's like Tedd Ginn lite but can't catch. (can't believe I actually said that considering Ginn's hands) I see the team keeping 5 maybe 6 receivers and I'd say as of right now KB, Avant, JCo, Bersin, King and Philly are ahead of him. Perhaps he can show something tonight?
Have at it!