Here is a view from our room on the 10 floor. The first is some the construction going on in Charlotte. You can see BOA in the background.
Next is maybe the front muesium area. MLK is to the right.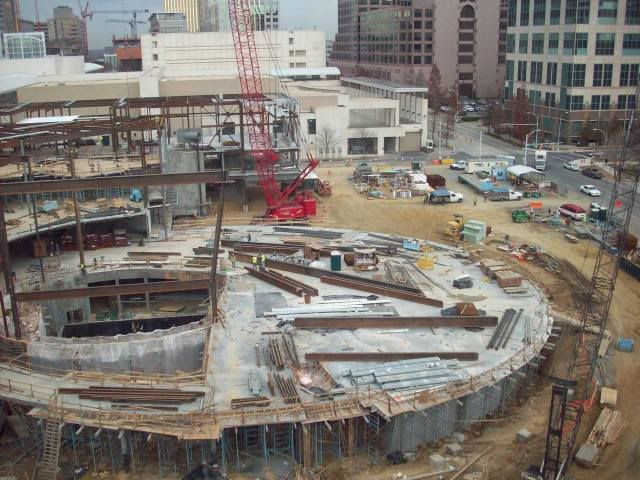 Next this is too the left a little. I never new this building would be this large. It looks to be 25 or so stories. Maybe you can make out the NASCAR loogo on the top of the building.