This will be my last
mock
until the draft, Very minor changes to my previously posted
mock
in February.
*Carolina trades the 9th overall pick to Philadelphia for 15th overall pick and 2012 3rd/5th*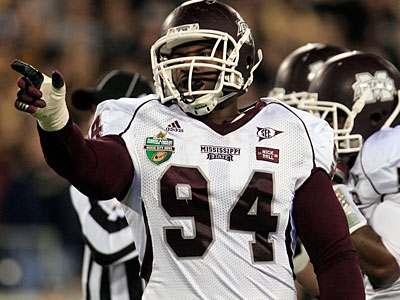 ​Round 1 (from phi) - Fletcher Cox, DT/DT Mississippi State
I believe we will try our best to trade out of the 9th spot. Hurney said that he wants to just go into this thing with no set plans so I'm guessing he'll sit and wait, and if a player we loved were to fall (Claiborne) then we would pull the trigger, but if a guy another team loves is there I'm sure moving back a couple spots and gaining 2 more picks wouldn't be such a bad consolation prize. Now lets talk about Cox, he's been my number one defensive tackle for a while now and hasn't done anything but raise his stock since then. He's a hard worker, great measurables, and has the ability to move around on the defensive line which makes him extremely versatile.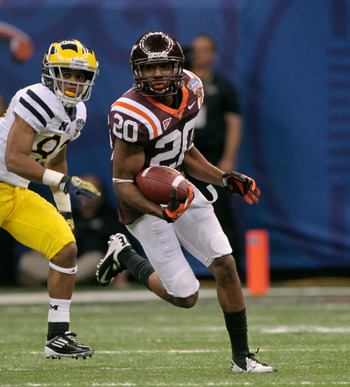 Round 2 - Jayron Hosely, CB/PR Virginia Tech
Another guy I've been high on for a while now, actually my first two picks haven't changed since February. I really think we want to find a solid defensive linemen in the first, and a corner that will not only contribute on defense, but on special teams. I know for a fact we visited Hosely in Virginia and me thinks we were checking him out to be our possible Armanti replacement. People can question this guys size all day but he is a baller in every way and I know his game can translate the next level. I wouldn't dis-include any of the other top CB's like Jenkins, Dennard, or Gilmore either but I'm trying to be realistic by saying they'll be gone rather than including them in my
mock
so people can masturbate to the idea.
Round 3 (from phi) - George Iloka, DB Boise State
Iloka is a very unique player that has been brought up whenever that safety position is in discussion. He has the ability to start right away, and with his special combination of size and speed he's able to cover the new hybrid of receiving tight ends in this league. This is why a trade back would be so vital, we would be able to spend a third rounder on a solid player like Iloka that can upgrade the FS position immediately or at least push Martin and contribute to special teams.
Round 4 - Terrell Manning, OLB North Carolina State
Manning has been moving up boards all around the past couple of months, and any NCSU fan can tell you why. He plays with a high motor and makes big plays on defense down after down. If we could draft a line backer of his caliber in the 4th round for depth I would be very glad with our first 4 picks.
Round 5 - Juron Criner, WR Arizona
Some might hate this pick, and some might love it. I personally think Criner is going to be one of the best receivers from this draft, he's got great size at 6'4 220 and #1 receiver ability. We could be looking for a tight end around here though rather than another receiving threat but I just don't think you can pass up on talent like Criner if available.
Round 5 (from phi) - Travis Lewis, OLB Oklahoma
Another great line backer that will be available in the later rounds. We could honestly use at least 2 in this years draft, you can never have enough line backer depth.
Round 6 - Ryan Miller, OG Colorado
Miller is a monster at 6'7 330, had a solid career at Colorado playing guard. With the loss of Wharton and Shwartz we will definitely be looking for some later round O-line depth.
Round 6 (comp pick) - Drew Butler, P Georgia
We didn't go after a punter in free agency, or we haven't yet, so I assume we will look to draft one of the best punters in the draft after we address our more pressing needs.
Round 7 - Darron Thomas, QB Oregon
I'd like to see us take a QB with similar traits to Cam in the 7th and Thomas fits right in.