Might be early for a thread on this but the USA will be without LaMarcus Aldridge, Lamar Odom, Dwight Howard, Chauncey Billups and Derrick Rose. Colangelo said that the USA would not be adding players but that was before Rose's injury.
Lamar Odom
Rudy Gay
Eric Gordon
Anthony Davis
Dwight Howard
Derrick Rose
Dwyane Wade
Chauncey Billups
Chris Bosh
LaMarcus Aldridge
grey=left out
red=injured
Training Schedule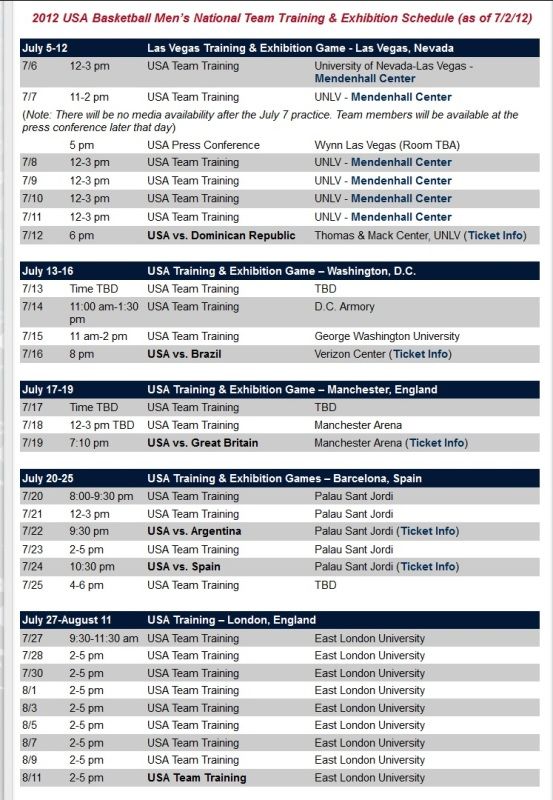 Competition Schedule
Edited by sylvianlight, 11 July 2012 - 02:16 AM.