I know Im going to get a lot of bull$hit for mocking way too damn early but go ahead, IDC. I know many many of yall huddlers on here been thinking of it too and are just too scare to do so. Well let me be the first. Thank you. =P

I think at the end of the day, we'll be picking around the No.15-24 spot. Im tired of watching Godfrey and Martin sleep back there (no its not just 1 preseason game, its 2 years now) so lets make it easy. 2013 is going "Defense", like always.

1st RD: TJ McDonald (FS) USC, 6'3" 205lbs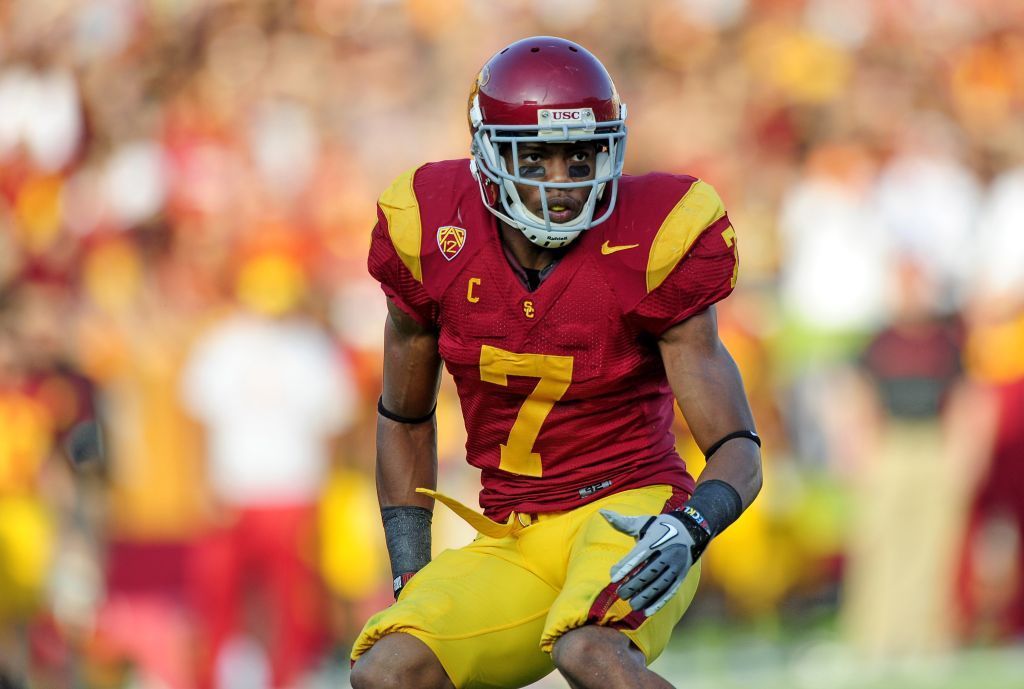 With the 1st pick of the 2013 Draft, RR pick TJ McDonald to replace Sherrod Martin. I would rather have Eric Reid but I see him being the first to go out of this Safety class. Remember Rivera came out and said that they had Mark Barron ranked higher than Kuechly on their Draft Board not long ago. Obviously Rivera knows that as a concern and he definitely wont be passing a FS like McDonald. If Robert Lester, Mark Barron's teammate at Alabama rises his stock, he could also very well be the pick, but I see McDonald ontop of Lester.
By picking McDonald, we finally will have that FS who has great speed that can cover a lot of ground in the back field. McDonald is great at picking up receivers and is rarely seen getting beat in coverage. A FS who is great at covering his ground can definitely tackles and has shown that he is also a ball hawker.


2nd RD: Matt Elam (SS) UF, 5'10" 202lbs

Rivera pick another Safety right after he just took TJ McDonald in the first.
Matt Elam is projected as a third rounder, but if he has another consistent season this year, he can see his stock rises. He's a true SS unlike all the other bigger name Safeties in this draft. I mean just go look at how the kid is built. He looks to part on how a SS should look like. Elam is a very underrated Safety who can covers the ground in pass coverage by showing he can truly run with the WRs and Tight Ends. And lets not forget Elam is a good tackler in the box. " Bye bye Godfrey".
A Bacarri Rambo or Ray Ray Armstrong should still be there on the board in the 2nd, but both comes with off the field issues. Matt Elam is still a very very good Safety who comes with a cleaner sheet.


YEAH, SAFETIES BACK TO BACK!!!!!
HATERS GONNA HATE.