Well I'm done and looking toward next year. Hopefully we can bring in a new HC and a new GM next year. Wade Phillips or Mike Zimmer? lol Here's my outlook for this year, 2013 FA, and 2013 mock draft. Don't hate! Im just projecting and looking forward. You dont like it, cry about it.

(Let me know what yall think)
2012 Record: 4-12
TB-
L
NO-
W
NYG-
L
ATL-
L
SEA-
L
DAL-
L
CHI-
L
WAS-
W
DEN-
W
TB-
L
PHI-
L
KC-
L
ATL-
L
SD-
L
OAK-
W
NO-
L
Biggest needs:
FS, WR, DT, DE, CB
Free Agency Addition(s):
Dashon Goldson (FS) or Kenny Phillips (SS) - Phillips at FS or move Godfrey back to FS.
2013 Carolina Panthers Mock Draft:
With a 4-12 record, we'll be holding a draft pick in the top 7. With no 3rd rounder and little picks next year, Hurney or our new GM will find a team to trade down and add another 2nd rd. A team will definitely wants to trade up for a player like David Amerson, Star, or Hankins.
I'm only mocking the first 4 rounds.
(RD.1) Jonathan Jenkins NT, UGA 6'3" 358lbs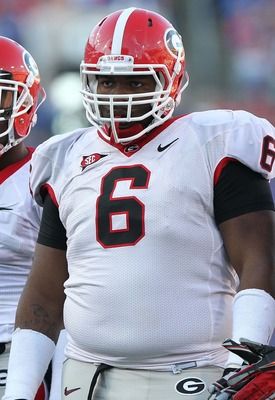 By trading down and adding a second 2nd rounder, we'll be picking around the middle of the pack in the 1st. By then, Star and Hankins (DTs) should be gone already. Jon Jenkins is the best DT left on the board. Jenkins would be a steal and will fullfill a big need on our defense. We haven't had a legit DT since Jenkins left and at some point the DT position will have to be address in the draft. This is the time to do so.
(RD.2) Terrance Williams WR, Baylor 6'2" 205lbs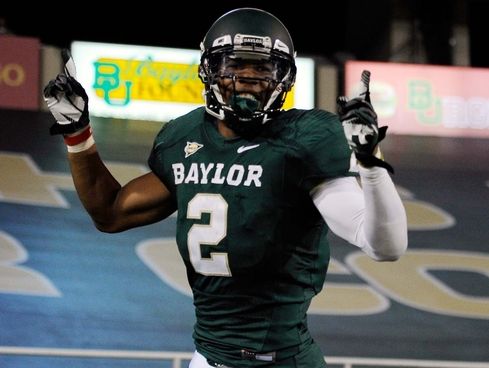 Smitty is still performing at a high level but is aging by the minute.
Lafell is not the answer
for this offense and to help Cam lead this team toward the future. Williams is a tall lengthy reciever with a vertical speed to create separation downfield. He possess the play making ability with the ball in his hands. It would be excited to see Cam throwing the ball to Williams every week.
(RD.2) John Simon DE/DT, OSU 6'2" 270lbs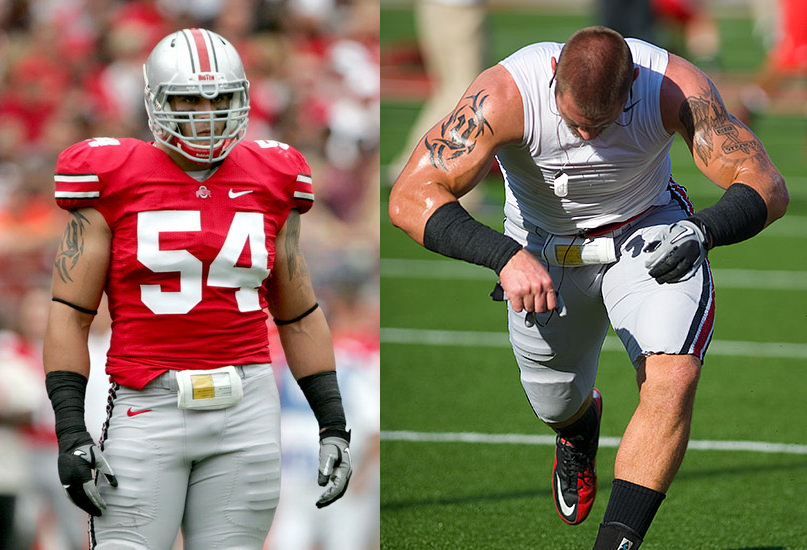 Whether Rivera is the coach next year or not, I want to see this team move toward a
3-4 Defense
. By drafting Jon Jenkins in the 1st, John Simon would help move this defense closer to a 3-4. Simon is a "BEAST" coming off the line. He has a relentless motor and is a force at putting pressure on the QB. Simon is physically gifted with a compact build who can overpower his opponent and a great tackler; something we lack.
I see another
"J.J. Watt" clone
when looking at Simon. I think Simon can be a Watt type of player and a great DE in a 34 D.
(RD.4) D.J. Swearinger FS, USC 5'11" 210lbs
Assuming we can add either Dashon Goldson or Kenny Phillips, we take Swearinger in the 4th to add depth to our weakest position. He'll be a great addition and will help solidify our biggest need on the team. Naka and Martin is not the answer and both should be let go at the end of the season. We won't be seeing Roddy White getting behind the defense anymore.
If we switch to a 3-4 Defense,
-trade James Anderson for anything
-move CJ to OLB
LE: Dwan Edwards, Greg Hardy
NT: Jon Jenkins, Ron Edwards
RE: John Simon, Frank Kearse
LOLB: Frank Alexander, Thomas Davis, Thomas Keiser
ILB: Jon Beason, Jason Phillips, Kenny Onatolu
ILB: Luke Kuechly, Jordan Senn
ROLB: Charles Johnson, Antwan Applewhite
LCB: Chris Gamble,
RCB: Josh Norman, Captain Munnerlyn
SS: Charles Godfrey, D.J. Campbell
FS: Dashon Goldson, D.J. Swearinger, Colin Jones