GM Marc Ross
HC
Rick Dennison
Here we get Marc Ross in at GM which looks like a definite possibility and a guy that has considerable HC abilities bred from the 90s Broncos, has been a huge part in getting great RB play from all types of guys since 95' and now helping run a dynamic offense with Kubiak. From what I've read and seen about him, he wants to be a head coach and this league and is a clear possibility for us.
Free Agent Signings (not flashy, but we need to be smart about our FA picks $ and ability wise):
Andre Smith - OT (current team: Cincinnati Bengals) For depth/patch starter
Derek Cox - CB (current team: Jaguars) *A solid player who is still only 26 and bounced back nice this year.
Domenik Hixon - WR (current team: Giants)
DRAFT (Pick 7/8)
Round 1
Keenan Allen

(WR Cal Bears)
My goal is to make a powerful offense and shore up the defensive line. I think Star and Hankins will be gone and we'll now pick around 7 or 8. Let's just take the best WR in the draft. We've never had this opportunity and if the top two DTs are gone, why not?
Round 2
Sharrif Floyd

(DT Florida)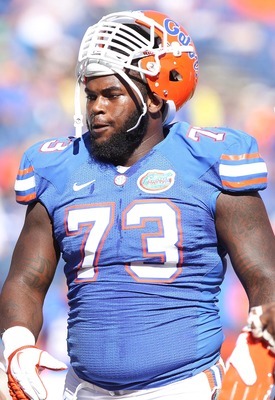 I think he could be there for us if we don't gor DT with our first pick. He's played very well and it sounds like he'll be declaring for the draft as a junior. I think he would be a strong fit. He's helped Florida close games this year on their defensive end.
Round 4
Joseph Fauria

(TE UCLA)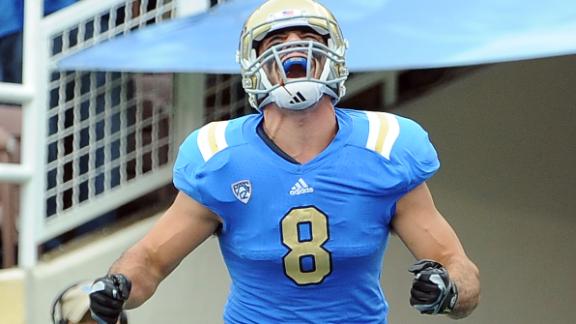 6'7 athletic pass catching TE with blocking abilities already in place. Perfect red zone target prospect. Grab em'
Round 5
Travis Bond
(OG UNC)
Comp 5
Zeke Motta

(FS Notre Dame)
Round 6
Christine Michael
(RB Texas A&M)