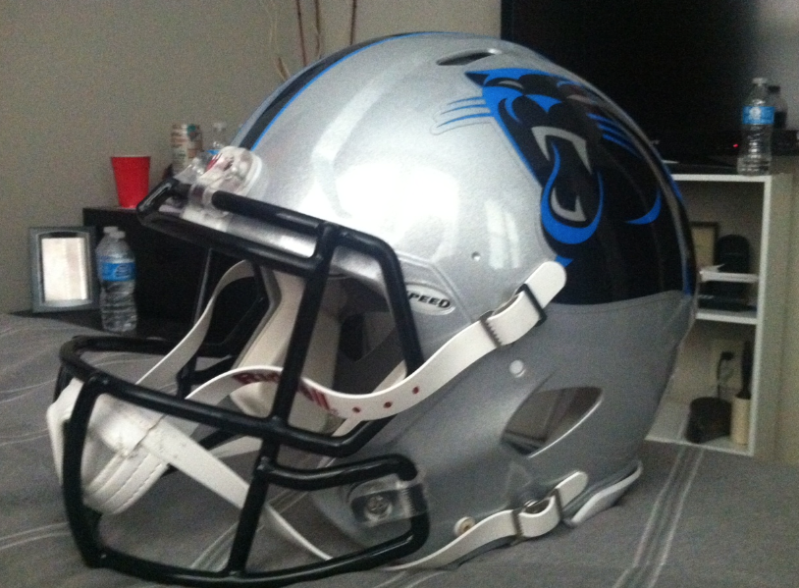 Official Panthers on-field Riddell Speed Revolution helmet.
The girlfriend just sent me this as an early Christmas present. She knows I am going to the game in San Diego this weekend and I want to try my luck at getting it signed by as many players as possible before it goes into a display case.
So I am asking the huddle...what do you think would be the best approach to try and get it signed? My options:
1. Get to the stadium early and wait for the team bus to arrive and try to greet the players as they get off?
2. Enter the stadium as early as possible and get to the visitor's tunnel area?
3. Enter the stadium during warm-ups and try to get a trainers attention or somebody to come over and bring it onto the field? I have field level seats just a couple rows up from the behind the Panther's bench.
4. Pray we win and wait around after the game for the players to exit the stadium and get on the bus?