(First of all, Bwood please dont HATE. Just dont say anything if you dont have anything good to talk about)
Okay, I was going to wait two more weeks to create this Mock after the season so I'll know for sure what spot we're going to land, but I just couldn't wait. There's no point for me to wait bc clearly we're going to be drafting Top15 and in position to drop out of the Top8. I see us putting on a show vs Oakland this Sunday and having a very good chance to beat NO the last week. Though it'll be hard to win down there in the Super Dome, so I have us with another mediocre
"6-10"
record. And Chico will still retain his HC duties for next season.
GM:
fuggn
Brandon Beane
? I dont fuggn know, ask JR.
HC:
Ron Chico Rivera
OC
: Norv Turner
DC:
Sean McDermott
Offseason Moves:
-
Cut
Dwill (I just think it'll be too hard to find a good trading partner who'll want to carry his contract), Nakamura, Ron Edwards, Hangman, and the
amazingly talented
Armanti Edwards
-
Restructure
Beason, Anderson, Gross, and Gamble's contracts.
2013 Off Season Addition(s):
Rivera will be in his 3rd season as the HC and he has to win now. Especially when he had a Franchise QB all these time. If Chico wants to win, he better add pieces to this team and it better be "quick". There will be a lot of cutting/restructing during the off-season, but there will also be a lot of bringing in better talents by FA and the Draft.
(FS) Patrick Chung
5'11" 210lbs, 25 yrs old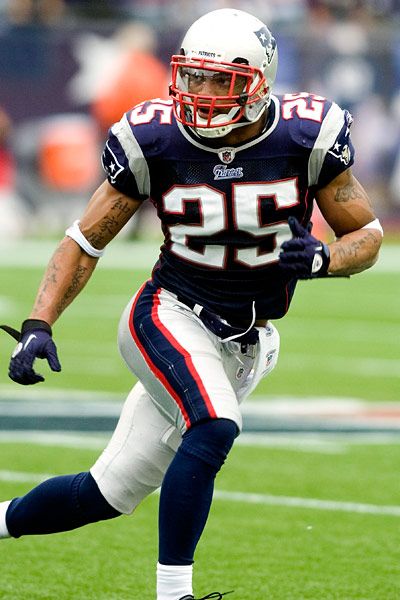 I know everyone want
Jarius Byrd
(so do I)
, but we're in a big cap problem already for next season. I just cant see us going after a player who's wanting big bucks. People are thinking that maybe Stew can try and lure his former teammate Byrd here.
How about he goes out and lure the other former Oregon Ducks
teammate in Patrick Chung
. I'm not a big fan of Chung at all and he's pretty bad imo, but he's not Naka bad. Chung will be someone we could afford to bring in and I don't see NE bringing him back. Can you say upgrade?
(CB) Leodis McKelvin
5'10" 185lbs, 27 yrs old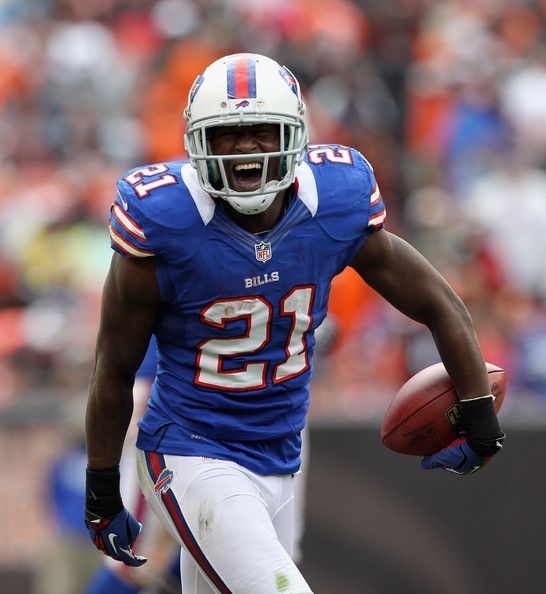 This off-season group of CBs are pretty good. Antoine Cason could be someone who Rivera brings in, but same issue "money" is the problem. McKelvin may be the best out of this group of corners that will be have at the cheap. Buffalo has Aaron Williams a 2nd rounder last season and Stephon Gillmore (no.10 pick 2012), so I don't really see them bringing him back.
2013 NFL MOCK DRAFT:
(1) Sheldon Richardson DT, Mizzou 6'3" 295lbs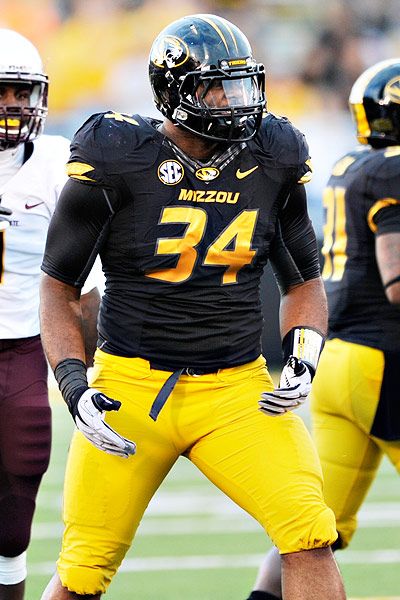 (Im very upset that we're not going to land Star anymore and I'm going to quit mocking Star to us lol)
Though, Richardson's stock has quickly been on the rise recently and I just cant see his stock dropping anytime soon. Star, Joeckel, and possibly Hankins will all be gone by the time our pick come. Richardson may be the
BPA
at that point. He's an
under-tackle
and wont fill our need a NT, but again its a BPA pick. Dwan have been incredible this season but he is also 31.Also I think by taking Richardson, Dwan could then be move to play the NT position. We just really need talents at this point and Richardson would be a really nice pick for us toward the future. CJ, Dwan, Richardson, and Hardy would be a nightmare for offensive linemen every week.
(2) Justin Hunter WR, Tennessee 6'4" 200lbs
WOW!!!! A lot of yall are going to call me nuts, but Hunter is a guy who I can really see drop in the draft. We need WR help really bad and Hunter will be a great pick for Cam and this Offense. It seems like his stock have been taking a hit lately. Hunter and Woods are two guys that I think will be around in the 2nd. I see Patterson, Twill, Hopkins, and even maybe Austin all going ahead of Hunter at this point. We may also have to go with another receiver in 2014 just to be safe bc of Smitty's age.
(3) Pick to SF
(Alexander pick)
(4) Alvin Bailey OG, Arkansas 6'5" 315lbs
We all know we need a RG badly and taking Bailey will defintetly fill that need. I think he could really be here in the 4th, which we can then cut ties with Hangman. Bailey has great size and quickness off the snap, but he could still refine his game a little more. I wish
Khaled Holmes
falls here so maybe we could convert him into a
Guard
LOL. I love Holmes.
(5) Joesph Fauria TE, UCLA 6'7" 255lbs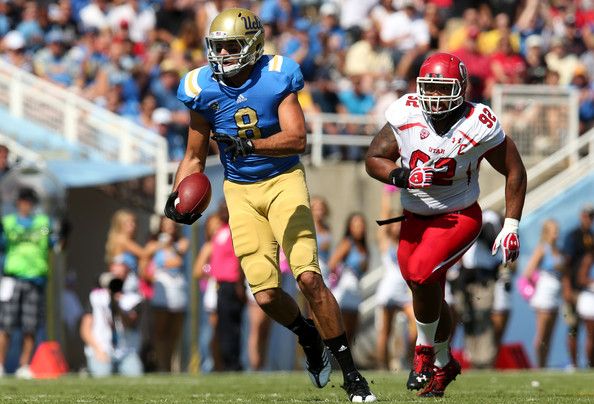 We're lacking a no.2 TE and Barnidge sucks so bad. Fauria has amazing size, is a good route runner, and possess decent hands. Though he's not the fastest TE you'll find, he can still create mismatch.
(6) Johnny Adams CB, Michigan State 5'11" 178lbs
We're thin in the secondary and I cant really trust our srubs (Thomas and Dockery; playing well) for next season. Munnerlyn is an upcoming FA and I dont really know what we're going to do with Gamble. He's been playing well the last two seasons, but he's injury prone and we have a lot of money tied up to him. I really hope we can restructure his contract.
(7) Pick to Oakland
(Murphy trade)
(No kicker or punter bc I'm going to settle with Gano; I may be the only one who actally like him. And too early to part way with a 2nd year punter)
Lineup:
Offense
QB: Cam, ?
RB: Stewart, Poole, Smith
FB: Tolbert, Brockel
WR1: Smith, Lafell, Adams
WR2: Hunter, Gettis, Pilares
TE: Olsen, Fauria
LT: Gross, Campbell
LG: Amini
C: Kalil, Byers
RG: Bailey, Williams
RT: Bell
Defense
LE: Hardy, Alexander
DT: Richardson, Neblett
NT: Dwan, Kearse, Fua
RE: Johnson
SLB: TD, Anderson
MLB: Kuechly, Phillips
WLB: Beason
LCB: McKelvin, Norman
FS: Chung,
SS: Godfrey, Campbell
RCB: Gamble, Adams