I am only doing two of these things, because making 5 mock drafts per week does not involve a lot of thought and become annoying when you start seeing. JoeBlow Mock 18.0.
Anyway here this poo goes
We should be picking around the 10-15 range. It would be nice to get a franchise LT, but we are picking too late for that with the A&M boys off the board.
1. Chance Warmack-OG-Bama- 6'2'' 320.
Beast of an OG, possibly BPA when we pick. He is a better run blocker than pass blocker, but is no slouch in that department either. He plays LG at Bama, which as some of you may know requires more pulling than the RG spot. I see him as a RG in the league due to sometimes looking sluggish in space when he is pulling, besides moving Amini to a new position would probably end up bad.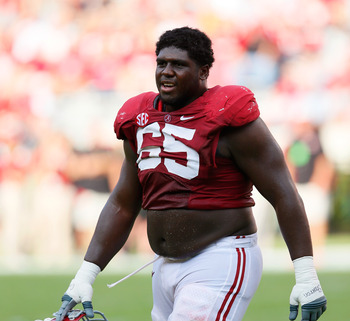 2. Kawann Short-DT-Purdue- 6'3'' 315.
I have this guy much higher on my board than the "experts." Short has a nice combination of size to hold the point and quickness to rush the passer. Some negative tape can be found on him later in games, because like all D lineman when he gets tired his technique suffers. I think this guy could play the 3 or the 0 due to his unique skill set. Most scouts see him as a 3 tech, but he does line up as a 0 or NT directly over the ball on most snaps.
Some stats: 2012-14.5 TFL, 6 sacks. 2011-17.5 TFL, 6.5 sacks. 2010-12.5 TFL, 4.5 sacks.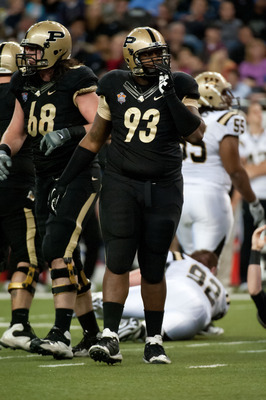 4. Marquess Wilson-WR-Washington State-6'3'' 175.
Had homeboy not quit 9 games into the season he would have had 3 consecutive 1,000 yard seasons. Major production during his time at Washington State, most scouts knock his speed and occasional dropsies. Wilson has superior leaping ability and routinely makes the circus catch. I personally think that he runs in the 4.5 range and his stock will rise from it's current 6th round status.
5. Ray Ray Armstong-SS-Somewhere in the Abyss by way of The U- 6'4'' 225.
This guy has been forgotten by most and he probably should be. Like the Honey Badger, Armstrong was out of football for 2012, but was once considered a second day draft pick. I believe that he is worth a 5th round flier. Can be a bit of a liability in coverage, but the NFL doesn't allow SS to do anything other that play the run now anyway. I know we aren't usually ones for taking chances on guys with character issues, but he just took gifts, non issue, fug the NCAA.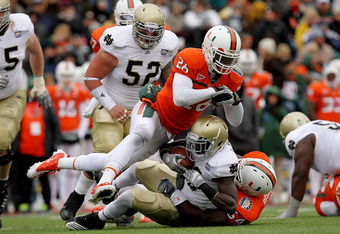 6. Montori Hughes- Tenn-Martin- 6'4'' 330.
fug it, it's the 6th round, he is huge and moderately talented.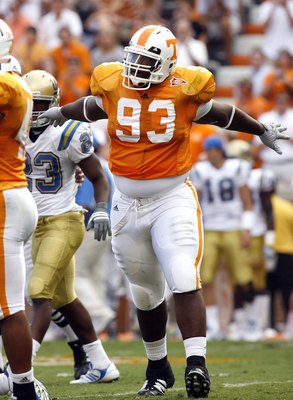 You are free to attack my intelligence