I want to preface this by saying that in all seriousness we are probably not going to do anything in Free Agency this year because of the mess Marty Hurney left. In fact, to get under the cap enough to sign our daft picks we are probably going to have to make a painful cut or two.
So, lets assume that we part ways with Gamble and R. Edwards, restructure Beason and maybe one or two others, and let Munnerlyn, D. Anderson, Barnidge, and D. Edwards walk.
Taking into mind that Gettleman wants to build from the two lines out, here is my mock:
Round 1: Star Lotulelei, DT, Utah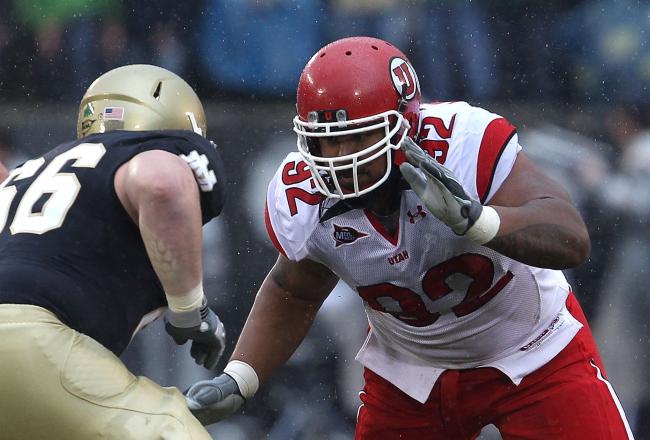 In this fortuitous scenario, teams at the top scramble for QBs, pass rushers, and o-linemen and that causes Lotulelei to fall right into our laps. Lotulelei has drawn comparisons to Haloti Ngata in the way that he plays with power and sheer strength. This 6'4", 320 lb monster anchors the point of attack well and creates a great push in the middle. He's great against the run and can produce some push to disrupt the pocket for the QB.
Round 2: Kyle Long, OT/G, Oregon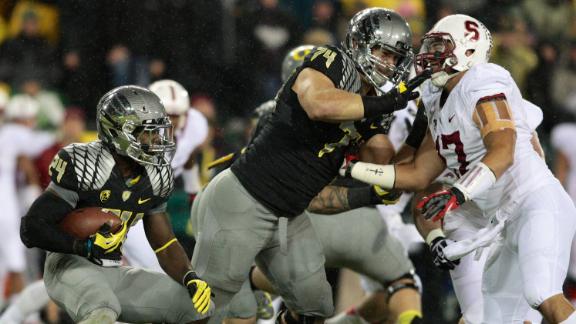 Again, bolster our lines. Long is brother of the Rams' Chris Long and son of Hall of Famer Howie Long. He's a 6'7" 313 monster and is still a very raw talent. With some development he could be a replacement for Gross eventually. He could start day 1 at RT or at either guard position.
Round 4: D.J. Swearinger, DB, South Carolina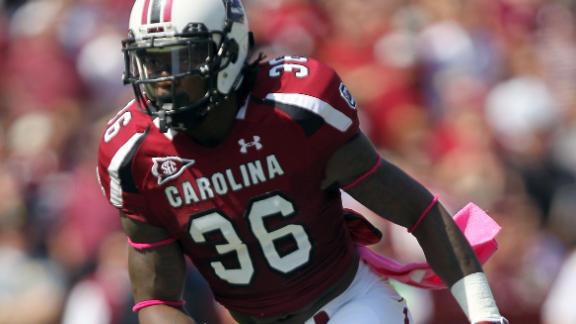 A hard hitting DB famous for his highlight real hits, Swearinger is not very well known for his versatility. He played all the positions in the secondary at a high level while at South Carolina. In 2012 he lined up at both Safety spots, and played CB due to injuries. He has a knack for big plays but his biggest drawback is probably his knack for 15 yard penalties.
Round 5: Levine Toilolo, TE, Stanford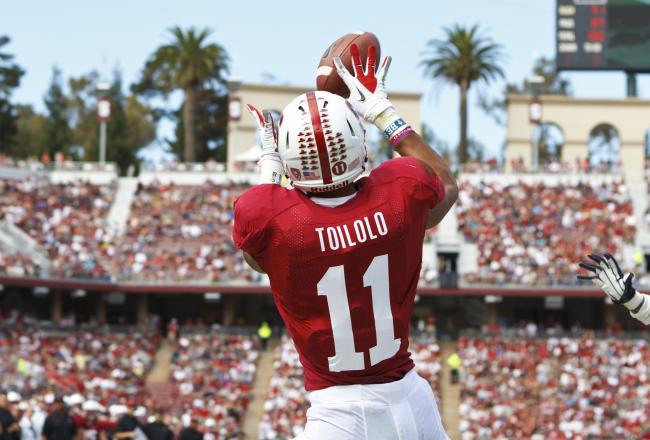 Huge (6'7", 265lbs), athletic TE that plays more like a basketball player than a football player. He's an excellent receiver but definitely could use some work as a blocker.
Round 6: Tyrann Mathieu, CB, LSU
It may seem like wishful thinking that he'll fall this far, or that the Panthers actually take him, but how can you pass him up with a late round pick? Everyone knows the Honeybadger has a knack for the big play. Everyone knows how dangerous he is as a punt returner. Under the right structure and coaching staff he could be a phenom again. His versatility and athleticism alone makes him worth the pick.