Trades:
Swap first round picks with the Bengals (Our 14 with their 21)pick up a 2nd and a 4th round pick
Releases:
Release DeAngelo Williams
Release Chris Gamble
Release Ron Edwards
Release Jimmy Clausen
Release other cats
Free Agency:
Sign Ramses Barden WR
Sign Sean Smith CB
Sign Terrance Knighton
NFL Draft:
1st round pick: Chance Warmack
We need to strengthen our lines, receiver can wait. (In a way, not having a superstar receiver forces Cam to be more accurate. So I'm not crying that our best receiver is eyeing retirement) When it comes to the Guard position, Chance is the best out of this class. A lot of you would say he won't last until 21, but go look at the past when it comes to that position. Last year, David DeCastro went 24 overall. A year before that, the Eagles drafted the first Gaurd at 23. So with rising draft stock of other players, Warmack will fall to the back end of the first round.
2nd round pick: Bacarri Rambo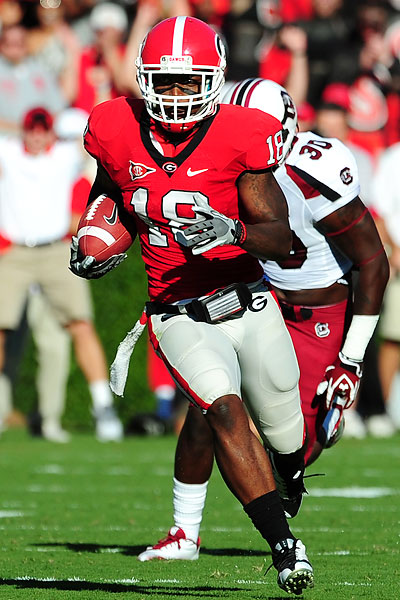 I don't care what yall say about this kid, he was a ball hawk in the toughest division in college football. That got to count for something does it not? Had he played a full year, he would have been a top 15 pick for sure. He had 8 turnovers the previous year, and once he returned from his suspension early is the season, he followed up on that campaign with 6 total turnovers. You can actually look at his stats throughout his career, and see the mark of a ballhawk in it. I don't know what some of you are thinking, but this guy is the best safety in this class hands down!
2nd round pick (trade): Kyle Long
As I said before, this will probably be Gross' final year as a Panther. So it's best we start looking for his successor. Long is athletic, but raw. A year under Gross should help him develop into a good LT.
4th round pick: Darius Slay
I like Darius more and more. I believe if he has a strong combine, and his speed alone would do it, he will be a second round pick. Yet he has all the tools to be a good starting corner in the league.
4th round pick (trade): Joseph Fauria
Best value pick here. (With all the top DTs and WRs off the board) Has the skills to catch and block, so he's pretty much the most complete TE in this draft.
5th round pick: Devin Taylor
Much like concerning what some of you have said on Rambo, people are completely wrong about Taylor in saying he's a bad prospect. Yeah, I know he didn't get a lot of sacks inspite of Clowney being on the other side of him, but the dude still had 8.5 tackles for a loss. (3 of them being sacks) He had 6 passes defended, and over 40 tackles. Those are solid stats. Now, in his 2010 campaign, he put up 7.5 sacks with 13 tackles for a loss. I say by the time the combine is done, Taylor might be a third round pick in the least. It would be a mistake to pass up on this guy because he didn't get 20 sacks playing opposite Clowney. Let's not forget, Taylor was double-teamed a lot as well. He just needs to work on his technique, and he will be nightmare in the NFL.
6th round pick: Dustin Hopkins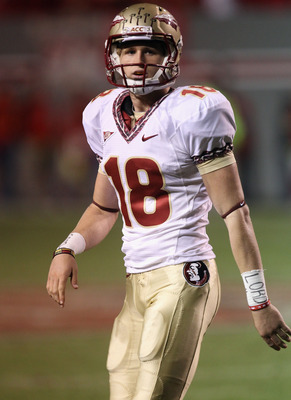 Has the best leg in the college ranks. His accuracy is pretty good as well.
6th round pick (comp.): Joe Vellano
Vellano is the best DT in the ACC. He is low to the ground, and have the build to fight off blocks. Perhaps he can blossom into a great athlete. Become the next Warren Sapp without the attitude.
6th round pick (comp.): Rodney Smith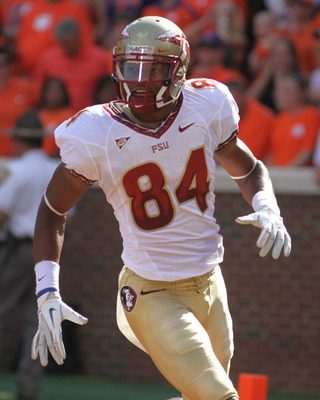 Usually most very tall receivers are "go up and get 'em" type guys. Players who come in around the goaline to catch a toss up touchdown. Yet Smith have a little "shake and bake" to his game. I like receivers who try to get yards after the catch through breaking tackles. Yet I wonder why he didn't have more touchdowns. From looking at his stats, it seems he was the third receiver on the depth chart. Hopefully, he has starting potential in the big leagues.
Undrafted Free Agents:
Dan Buckner WR
Justice Cunningham TE
Marc Panu FB
Some other guys...
Roster projection (starters):
QB- Cam Newton
RB- Jonathan Stewart
FB- Marc Panu ®
TE- Greg Olsen
WR- Steve Smith
WR- David Gettis
LT- Jordan Gross
LG- Amini Silatolu
C- Ryan Kalil
RG- Chance Warmack ®
RT- Byron Bell
DE- Greg Hardy
DT- Dwan Edwards
DT- Terrance Knighton
DE- Charles Johnson
OLB- Thomas Davis
MLB- Luke Kuechly
OLB- Jon Beason
CB- Darius Slay ®
FS- Bacarri Rambo ®
SS- Charles Godfrey
CB- Sean Smith
K- Dustin Hopkins ®
P- Brad Nortman
KR- Joe Adams
PR- Joe Adams