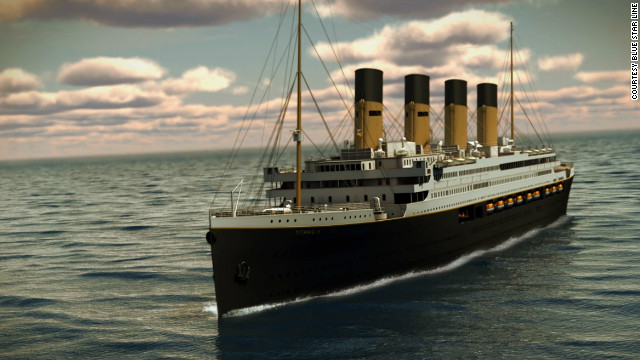 At a Tuesday press event in New York, Australian billionaire Clive Palmer, chairman of Blue Star Line shipping company, unveiled blueprints for his company's planned Titanic II. It's an exact replica of the haunted 1912 cruise liner that ... well, you've seen the movie.

Palmer claims Titanic II will be the safest cruise ship in the world when it sets sail in 2016 from Southampton, England, bound for New York, following the ill-fated Titanic's original planned route.

http://www.cnn.com/2...sail/?hpt=tr_c2
Who's going?!