Yes the title is awkward, but I don't care. I kept seeing the camera focusing on her during their games and I knew she had to have been someone related to the program.
Well, turns out, she is the coach's wife. Also, just saw on SC that she is a former supermodel. We all talked about how many of us outkicked our coverage here at the huddle, well... This one was thread worthy.
FGCU Coach, Andy Enfield and his wife Amanda: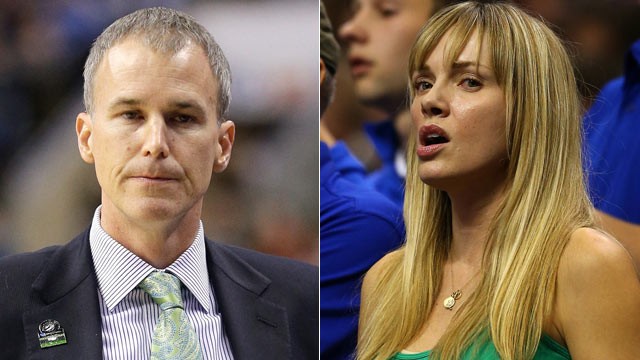 On SC, he said she was in the middle of a very successful modeling career when he decided he wanted to go into coaching, so she retired from it to support him and they now have 3 children together.
She belongs in the Lovely Ladies forum, but man, this needed more exposure so I put it here.
http://abcnews.go.co...36#.UVIlfVemiK8
http://www.youtube.com/watch?feature=player_embedded&v=7EJDzIMI04Q