Posted 31 March 2013 - 08:13 PM
what do top teams in the league play in their stadiums?

---
Posted 31 March 2013 - 08:15 PM
basically get rid of the down-south yehaw carolina girl good ol' country reunion beach shag sweet tea n pickumup truck type music and you're golden

also kesha, please no kesha

---
Posted 31 March 2013 - 08:17 PM
---
Posted 31 March 2013 - 08:24 PM
For Byron Bell and his classic: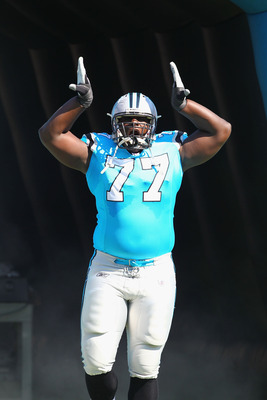 just fits him imo lol
---
Posted 31 March 2013 - 09:24 PM
Every team plays Crazy Train. The Patriots play that song several times a game. I once heard it for all 3 times outs in the last 2 minutes of a game last year. They all play Sandstorm, AC/DC, Enter sandman. A bunch play Whomp there it is and typical songs like that. Some are really popish like in Miami, but that's the area.

Charlotte is a bit of a melting pot of parts of the country. There are so many people from everywhere. That's other reason why opinions are helpful.

---
Posted 31 March 2013 - 09:25 PM
Oh hey its this thread again

---
Posted 31 March 2013 - 09:31 PM
Honestly man, I've never been to a game. But music that strongly conveys emotion would be best. Bland typical music should be a no-no in my opinion. But I'm guessing JR "Don't want none o' that hippity hoppity kaboom kaboom sht, and no kill ya mama music." I don't blame him, the wine-and-cheesers might complain. To my understanding, you can get kicked out for getting excited, standing up when something good happens, cheering, and doing other things normal fans should do but I guess Charlotte is just different for some ****** reason...

---
Posted 31 March 2013 - 09:33 PM


And then add some kendrick lamar and a$ap rocky

---
Posted 31 March 2013 - 09:39 PM
m.A.A.d city instrumental...Kendrick Lamar....beautiful it is

---
Posted 31 March 2013 - 09:41 PM
Guys (or gals),

I am looking for suggestions on music to play for games. I would like suggestions for game time situations as we will having more music then ever being played at games. After a 1st down or a big run or catch. A sack or big stop on defense. In between plays, taking the field, etc. Great words that pump up the crowd to a powerful part of a song.

I ask that you take into consideration that it has to be played in front of families and kids. In saying that, it can be just a rocking part of a song or just the music (intrumental). Example: Marilyn Manson "Beautiful people", the intro 40 seconds is rocking. Great for a kick off. "Stand up" by Ludacris, just a 25 second part of the chorus. I've played "work hard, play hard" as an instrumental only.

You all get the idea. The Panthers and the NFL are trying to make the game day experience better for the fan, so I would love your input.

Thx, Vinny

http://www.youtube.com/watch?v=GO1PN9tpZQY
Surely you can find spots in the game for this sick beat, before kickoff definitely and other key moments
---
Posted 31 March 2013 - 09:42 PM
Ugh.


Not this thread again.


Every time it just becomes some stupid thread where everybody seems to think people care about what music they like before devolving into 3 people arguing about some crappy rap music for like ten pages

Then don't post in it...
---
Posted 31 March 2013 - 10:23 PM
I've always had an affinity for NFL films music. Intense, appropriate, neutral. Seems like a decent suggestion in my opinion.

---
Posted 31 March 2013 - 10:24 PM
It's Time by Imagine Dragons - Used by the Carolina Hurricanes in essence to say it's game time.



Jump Around by House of Pain- The Tar Heels use this song and it works awesome with the boys dancing to it.



This City by Patrick Stump- The Charlotte Bobcats use this song and it works well as they use the video board to show places around Charlotte.



---
Posted 31 March 2013 - 10:26 PM
Then don't post in it...

Your suggestion is being taken under advisement by our review board and will be responded to at our earliest possible convenience. Thank you for your input on this matter, and your know that your opinion is highly valued.
---
Posted 31 March 2013 - 10:37 PM


Cam Newton intro

---
---
0 user(s) are reading this topic
0 members, 0 guests, 0 anonymous users