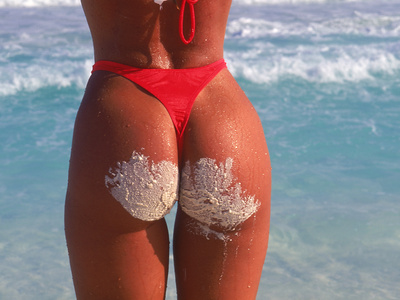 Mock by Beach (III)
I was going to go one route, but it would have been identical to Swaggasaurus' mock haha; so here's nothing:
1
Star Lotulelei
DT Utah
I think he manages to fall right into our laps. If not, I'm gonna go out on a limb and say
Datone Jones (DE/DT UCLA)
is the pick. Jones reminds me a lot of a Tuck/Redding type. Both guys (Jones & Star) are just as strong against the run as the pass. Albeit different players, but both are very very versatile.
2
Gavin Escobar
TE San Diego St.
Getting Escobar would be just as good of a receiving addition as some of the wideouts in this draft. Escobar and Olsen would make a pair of great threats against the defenses in our division.
Trade Up (late 2nd/early-mid 3rd)
Stedman Bailey
WR West Virginia
I think we make a mid-round transaction for a guy we've really targeted throughout the whole draft process: Stedman Bailey. I'm not going to try and make up a full trade description but I think this is the guy our team likes enough to go out and get.
4
Duke Williams
SS Nevada
I think with Duke the important thing is his ability to be solid both against the run and in coverage. A solid all around player that I can definitely see us taking. If he's gone, my alternate here would be
Sanders Commings (CB/S UGA)
5
Chris Faulk
OT LSU
I don't see his injury being a major problem down the road. Plus, he'd be strong as added depth to have behind Gross or Bell and could very well grow into a starter down the road. He has all the talent. We grab an RG in the FA post-draft.
6
Dustin Hopkins
K Florida State
Kicker!!
______________________________________________________
*The only glaring need coming out of this is an RG which I'm fine with taking in the FA.
My other route would be (1) Hopkins/Allen (2) Short