Just had these bad boys installed.
http://store.apple.c...-2nd-generation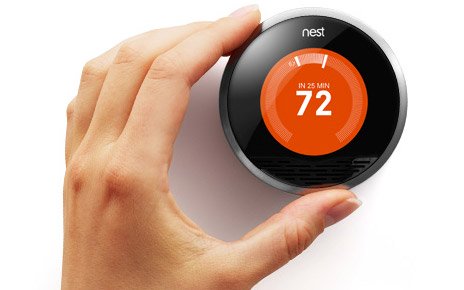 When i walk by them they wake up. I can change my temperature from anywhere in the world. They learn my patterns with artificial intelligence and adjust my temperature to what I like. Knows when I am away and helps me save energy.