July 27, 2013: Players report to training camp
July 28, 2013: First day of practice
Heavyweight Boxing Match
Amini Silatolu LG vs. Star Lotulelei NT
(Stats)
Amini: Height 6'4", Weight 315lbs, Age 24
Star: Height 6'2", Weight 311lbs, Age 23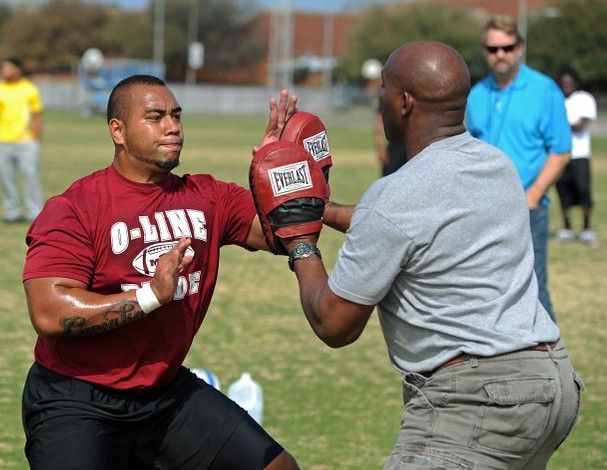 vs.
God, I love this Draft!
Gettleman's hand-print is all over this draft. This is a NYG draft if anyone hasn't noticed it. Rivera had no voice in the draft process imo. This is Gettleman building for the future and telling Rivera to work with the pieces if he still want his job. We're getting close to having an "IDENTITY" on this team. "Big guys on the trenches that play with nastiness."
So what with the, "Gettleman is an old school GM". That's exactly what we need to establish if we want to start winning. Get better on the defense and start utilizing the running game to take pressure off Cam.
P.S. if anyone hasn't check the NYG's draft yet, they took Big Jon Hankins (2nd) and Damontre Moore (3rd). Does that look familiar to someone's draft?