EDIT July 2014: I've bit the bullet and traveled into the dark heart of Cleveland to mark our territory. If you guys have taken pictures of any unclaimed stadiums please post and I will add.
EDIT: I've updated this thread a bit. I'm pleased to say we have had pictures posted from every single away game this season.
I'm tired of reading about how the Panthers don't have a great fanbase. I know we do because I've met you in West Virginia, Washington, Alaska, Pennsylvania, and Tennessee. I've seen photos of you from Pittsburgh, Afghanistan, California, and Australia.
My Challenge is to have a picture at every NFL stadium taken by or of a Panthers fan. The rules are pretty loose, the Panthers do not need to be playing in the stadium. You can drive up and flick the stadium off SCP style. I want to see Panthers fans all over the country.
I will start with my trip to the Georgia Dome in 2005
AFC:
AFC East:
Buffalo Bills, Ralph Wilson Stadium, Buffalo, New York: cookinwithgas
Miami Dolphins, Sun Life Stadium, Miami Gardens, Florida:
New England Patriots, Gillette Stadium, Foxborough, Massachusetts: OnlyPantherFanInMaine
New York Jets, Metlife Stadium, East Rutherford, New Jersey:
AFC North:
Baltimore Ravens, M&T Stadium, Baltimore, Maryland: BLACKPANTHER
Cincinnati Bengals, Paul Brown Stadium, Cincinnati, Ohio:
Cleveland Browns, First Energy Stadium, Cleveland, Ohio: KendrickPanther
Pittsburgh Steelers, Heinz Field, Pittsburgh, Pennsylvania:
AFC South:
Houston Texans, Reliant Stadium, Houston, Texas: Zithers
Indianapolis Colts, Lucas Oil Stadium, Indianapolis, Indiana:
Jacksonville Jaguars, Everbank Field, Jacksonville, Florida:
Tennessee Titans, LP Field, Nashville, Tennessee:
AFC West:
Denver Broncos, Sports Authority Field, Denver, Colorado:
Kansas City Chiefs, Arrowhead Stadium, Kansas City, Missouri:DenverPantherFamily
KCpanther.jpg 162.25K 24 downloads
Oakland Raiders, Oakland County Coliseum, Oakland, California: Cookinwithgas
San Diego Chargers, Qualcomm Stadium, San Diego, California:OnlyPantherFaninMaine
PantherFanSD.png 290.83K 55 downloads
NFC:
NFC East:
Dallas Cowboys, Cowboys Stadium, Arlington, Texas: CATMAN
New York Giants, Metlife Stadium, East Rutherford, New Jersey: SCP
Philadelphia Eagles, Lincoln Financial Field, Philadelphia, Pennsylvania:SCP
Washington Redskins, Fed Ex Field, Landover, Maryland: Dldove77
NFC North:
Chicago Bears, Soldier Field, Chicago, Illinois:
Detroit Lions, Ford Field, Detroit, Michigan:
Green Bay Packers, Lambeau Field, Green Bay, Wisconsin: Bigdog10
Minnesota Vikings, Mall of America Stadium, Minneapolis, Minnesota: FREEFUA
NFC South:
Atlanta Falcons, Georgia Dome, Atlanta, Georgia:KendrickPanther
DSCN0006.JPG 133.77K 63 downloads
Carolina Panthers, Bank Of America Stadium, Charlotte, North Carolina: Nate Dogg
New Orleans Saints, Super Dome, New Orleans, Louisiana: Dick The Butcher
Tampa Bay Buccaneers, Raymond James Stadium, Tampa, Florida: Taken by Zod
NFC West:
Arizona Cardinals, University Of Phoenix Stadium, Glendale, Arizona: KANSASCAT
St Louis Rams, Edward Jones Dome, St Louis, Missouri:KSpan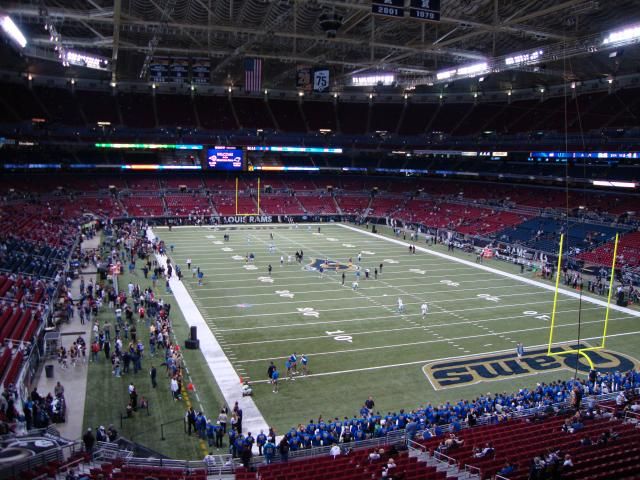 San Francisco 49ers, Candlestick Park, San Francisco, California: Taken by Boo
Seattle Seahawks, CenturyLink Field, Seattle, Washington:Googoodan
BONUS: I will be very impressed if anyone can take a picture of Wembley in England. Also Rogers Centre, Toronto:
Very impressed to say we have a Panther fan at Wembley Stadium, London, England: BelgianPantherFan
LEGACY STADIUMS ARE WELCOME
Edited by KendrickPanther, 18 July 2014 - 03:16 AM.