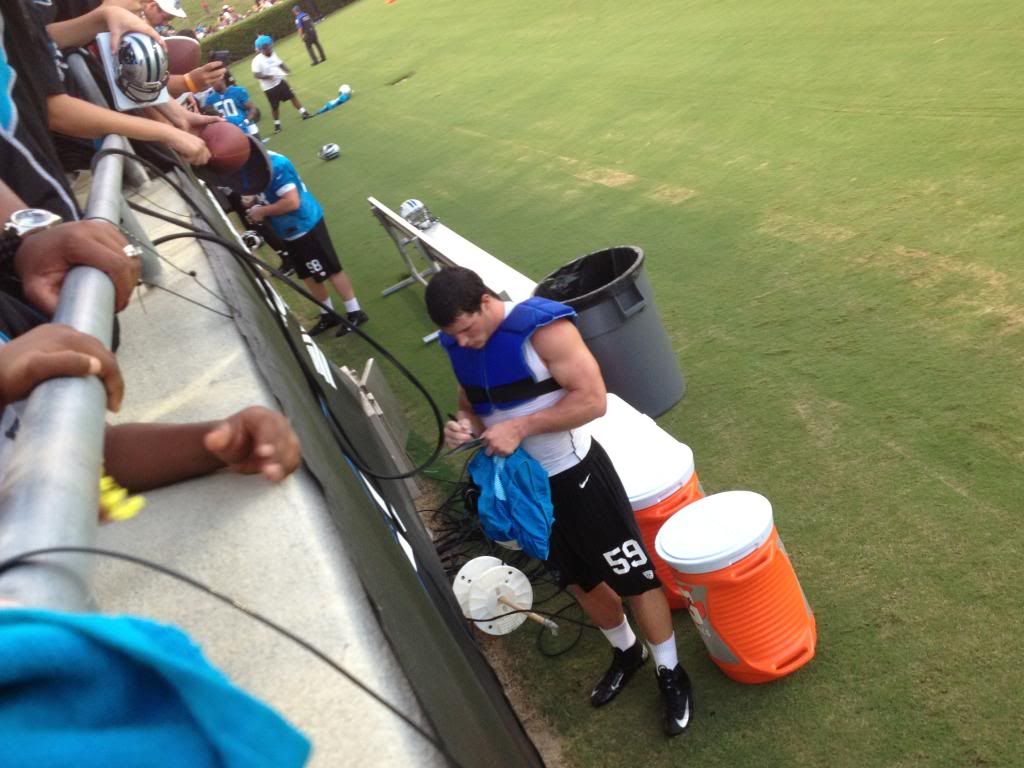 Sat in the front row right at the 45 at TC tonight. When Luke came by signing everyone was just going, "Luke, Luuuke, LUUUUUUUUKE!!!" handing him stuff to sign.
When he got to my area I asked him how he thought the first practice went and he said he thought it went really well and said he was glad it wasn't as hot as it could have been. Then I asked him if he had put on weight like most everyone thinks. He said a little but not that much. The guy next to me said, "You look a lot bigger" to which he said thanks. He kept on making eye contact with those of us actually talking to him while he was just blindly signing stuff.
Then as he was slowly leaving our area I said, "Don't forget to get on Cam tonight about that interception."
He actually laughed and said, "Yeah we already talked about it. Now I get to ride his Segway whenever I want."
It was really cool. He was right there in front of us for probably 3 minutes signing stuff and he was actually carrying on a conversation with me, some dumbass Huddler from Shelby. Made my day.
And I got this.