Official Huddle Playoff Tickets Contest #2 - Pure Poetry
Started by
Zod
,
Jan 09 2014 04:29 PM
135 replies to this topic
Posted 10 January 2014 - 01:11 PM
Now I really wish I learn English well.

But I didn't...
WINNAR!!!
---
Posted 10 January 2014 - 01:19 PM
To the Huddle Zod came, with great merriment he brought,
For it happened to be, that it 'twas a ticket I sought.

To see my mighty Panthers rise, yet again
To cheer them on boisterously, with the company of a friend

I've seen Giants felled, and Patriots slain
All from my couch I've seen this team inflict pain

Rising to every obstacle, every challenge they've faced
This team made sure, that the world will not forget our name

For much criticism and adversity these Panthers have conquered
In spite of the hopeful wishes of media types, to see them be dishonored.

To see them disappoint the world in person another time more
And vanquish their opponent with score after score

An opportunity to be there, do you jest?
But I have no skill here, this poem can attest

I must try anyways, for I believe in this team
They've reminded me of what it means, to Keep Pounding

With the courage of wolves and the strength of Panthers
They have only a few questions left to answer

For at long at last, this is their year
And into any opponent should arise much fear

Because when you stand in the way of this family, forged in fire
I assure you, you shall receiver our ire.

We've overcome everything thrown against us, every trial, we've beat it
This team grows together, like a family and they'll see it

Because though they keep doubting us, They will soon see,
That our time is now-we cannot. Be. Beat.

We have worked for this, yearned for this and listened to slander long enough
Now I think you'll find that this team is taking the gloves off

I'm proud of this team, I cannot say this too much
For each game I see them rally and win in a new way
From the obliteration of Birds, to the obliteration of Bucs
I have only one thing left to say

Keep Pounding, Keep Pounding. Keep Pounding
The goal has not been reached yet- but it is ours to take.


Shock. The. World.

---
Posted 10 January 2014 - 01:20 PM

A WHOLE PIE!
"The Dream"
by phillyb © 2014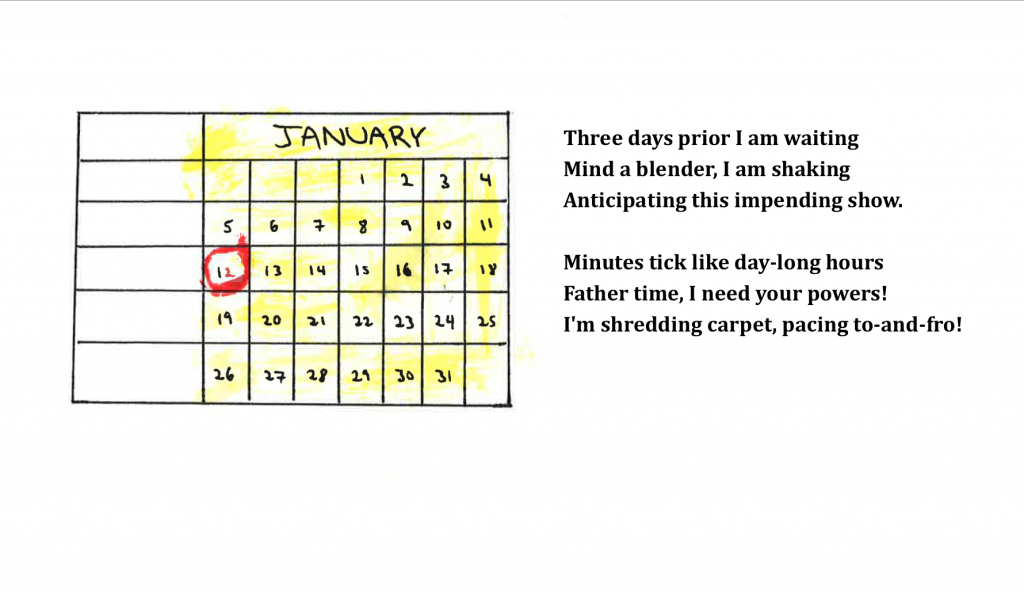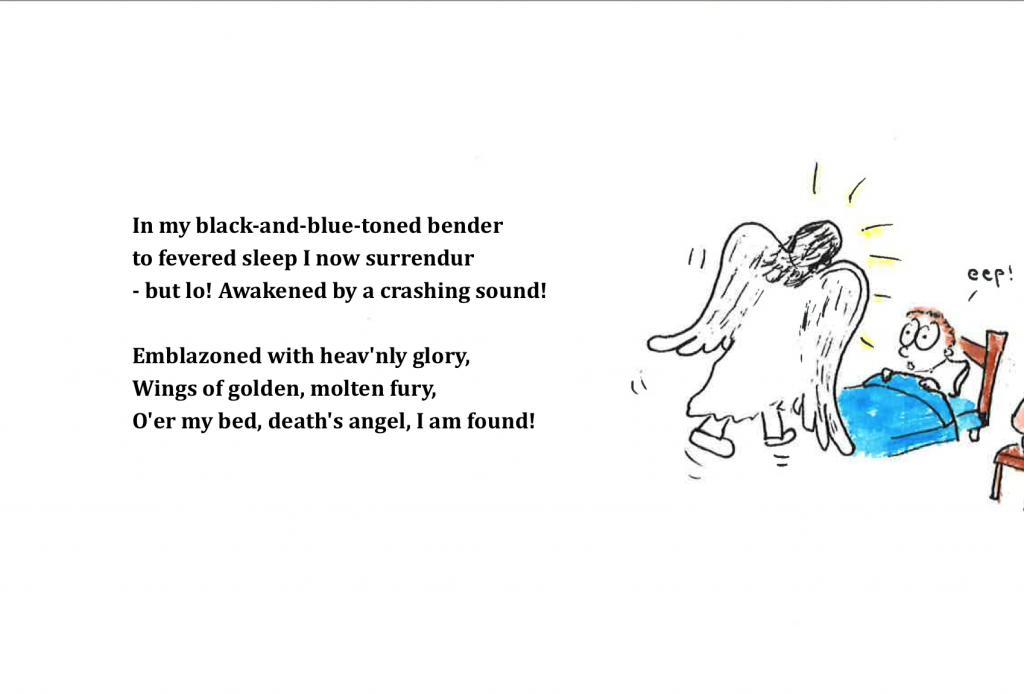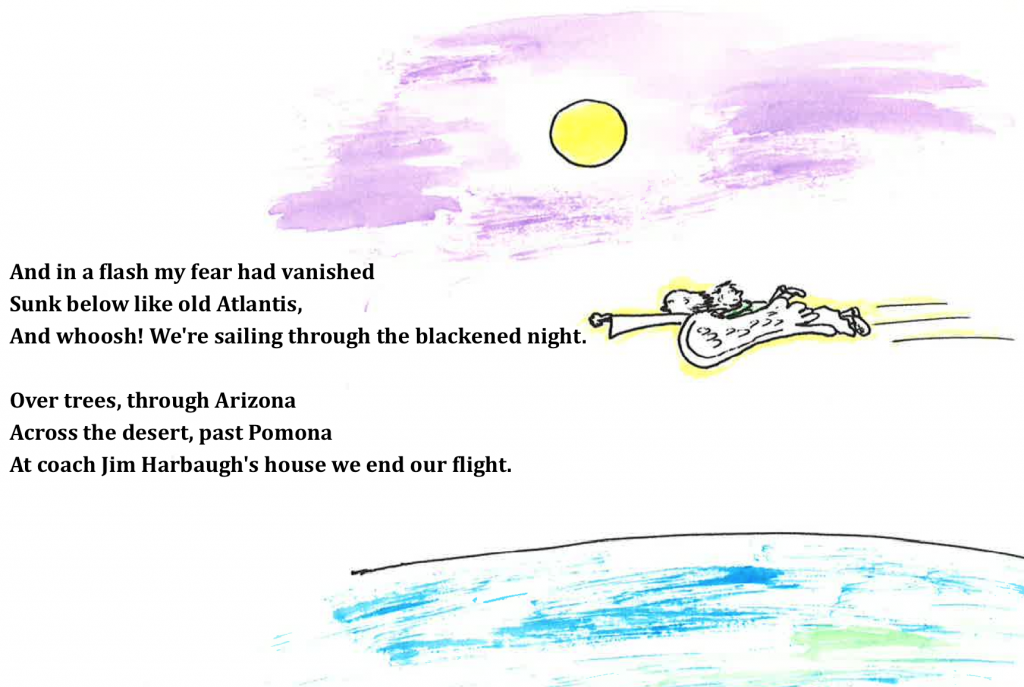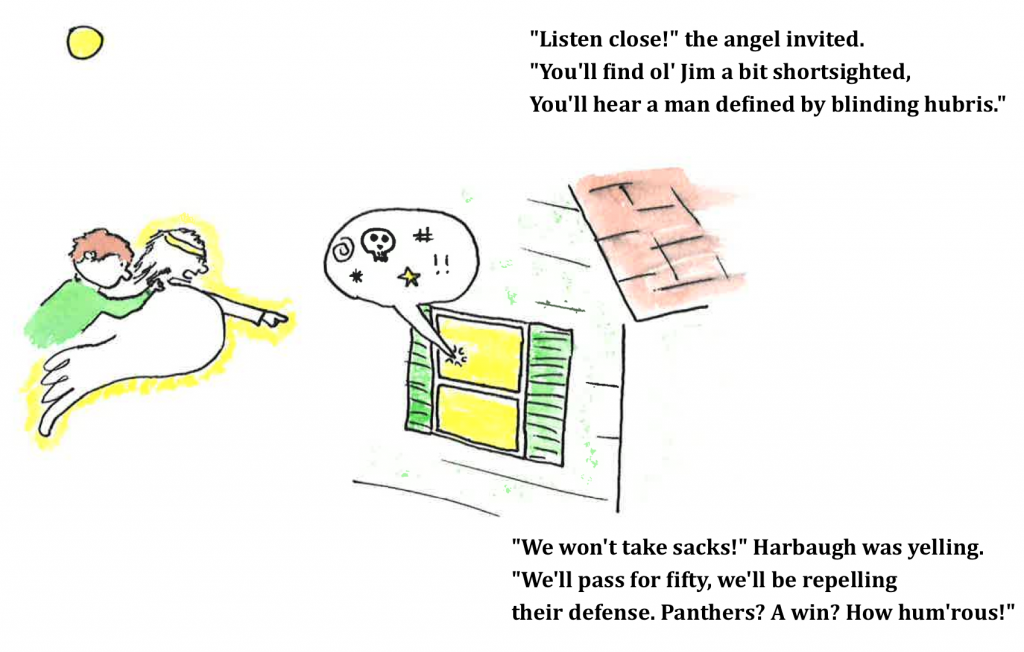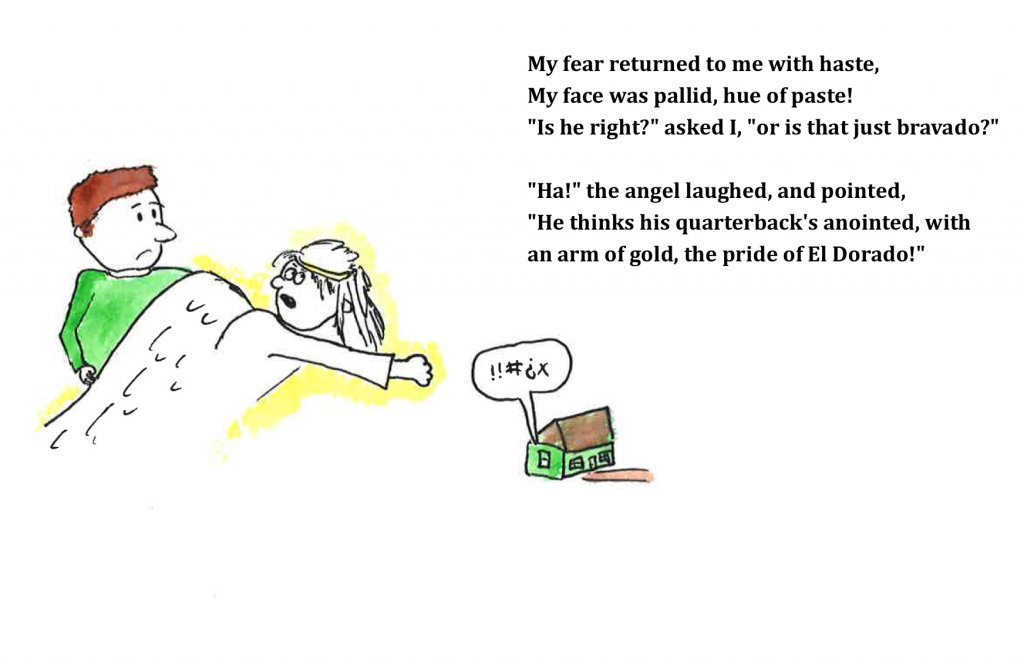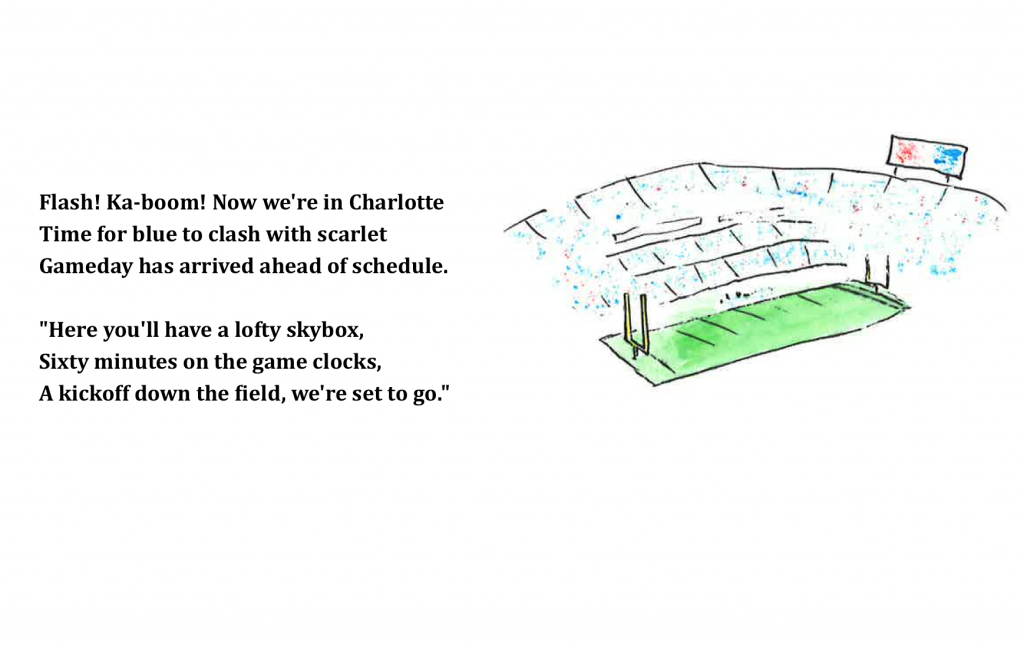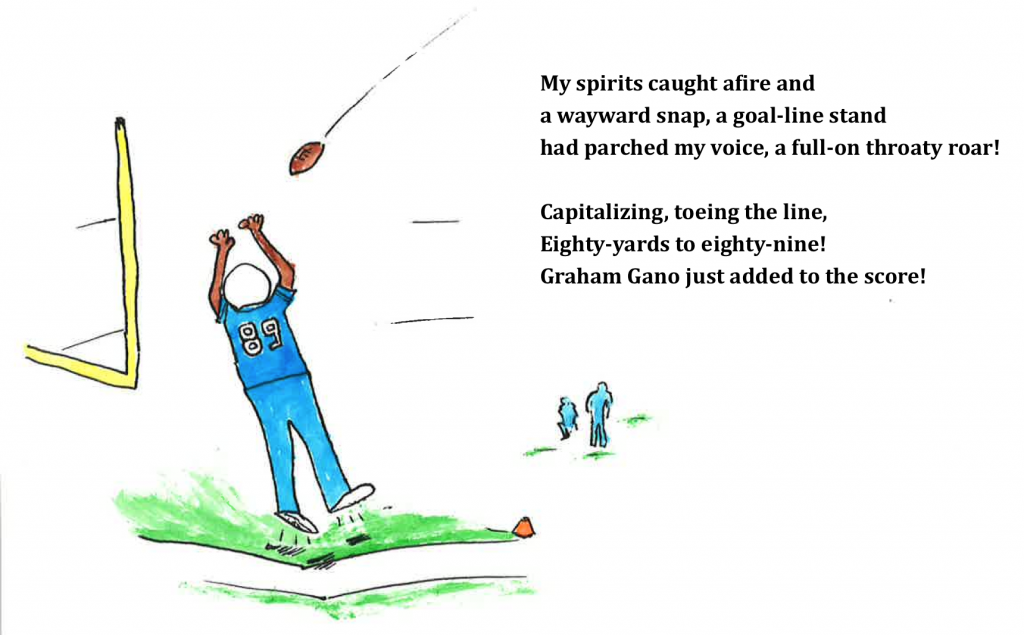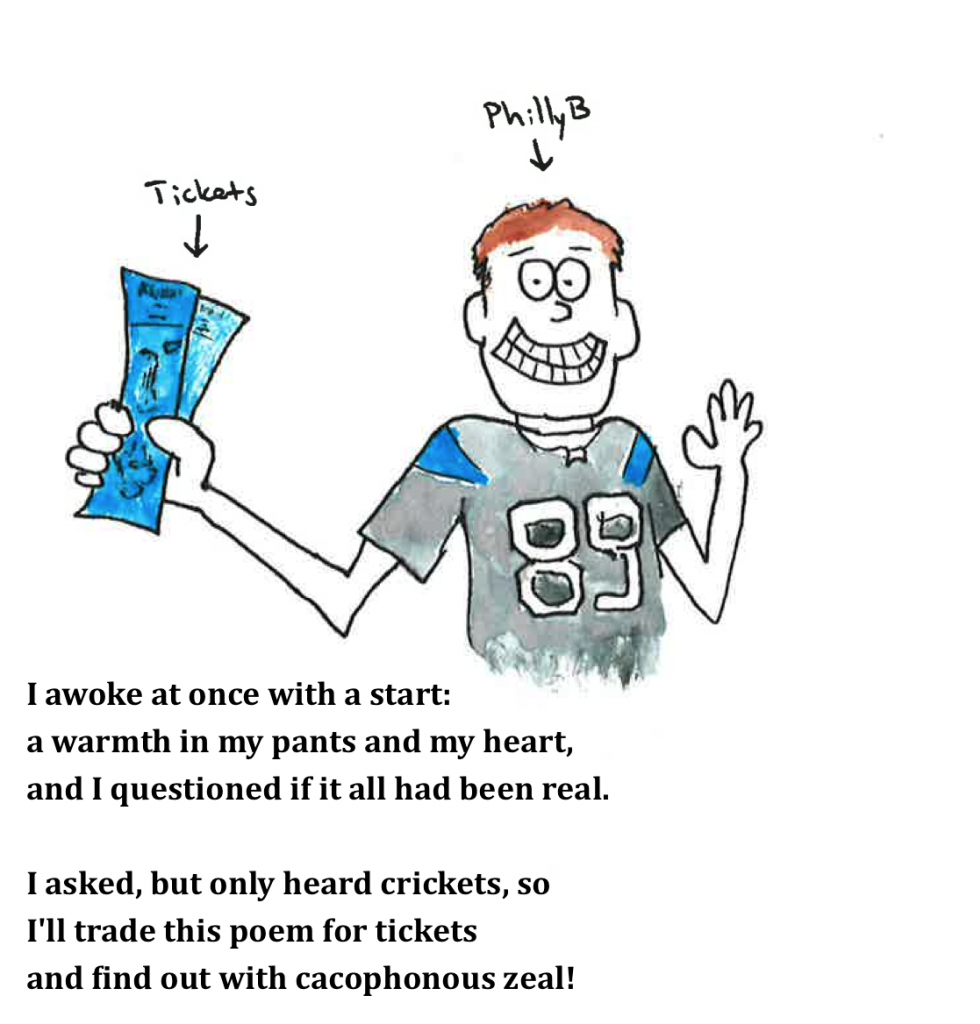 ---
Posted 10 January 2014 - 01:20 PM
The server timed out or something after i initially wrote mine...


Oh and something something alice sucks something something
Was trying to work that in somewhere.

---
Posted 10 January 2014 - 01:25 PM
The blackest falls, to blue is overlappin'
For fire reigns down, frowns on opponents now
Their fate upon their crown, roars sound from the Kraken
Roars louder, blood does not quench, neither gracious bows
Complete and utter devastation, that is the goal
Eliminate with hellacious rage, does the Panther
Upon its enemies, war is waged and fury untold
They look for victory, and they seek out gold, but no answers
but for a resounding shriek like a banshee, enemies fold
Among the fallen are Niners, a black cat proves a better fighter
Hair standing on edge of its back, attack, victory on its mind
It scratches and claws, spreading of the fever as they tire
The fire erupts from the depths of its belly and up through the spine
A blood drenched warcry bellows out, as they scatter in fear
Scorching the earth they walk, only one will be left standing here
The black cat rises victorious, his eyes skyward looking towards his prize
The spectators feel its long suffering pain, realized now it has surmised
The trophy. Lombardi. The green eyes shine like emeralds in the reflection.
Silver shimmering.
Flawless.
Perfection.
We witnessed him defeat them.
Now they are all subjects in The Panthers' kingdom.
The battle flag rises, tattered and torn.
Panther nation screams victory.
A new champion is born.

---
Posted 10 January 2014 - 01:31 PM
23-10

Kraken will dominate
Everything he sees.
Effortlessly attacking,
Pursuing,taking,hurting.

Playoff induced chaos,
Our home range defended,
Us against them,
Niners and the media.
Defeat does not exist,
Insinuated by the blind,
No opportunity left behind,
Gifting them nothing but regret.
!
---
Posted 10 January 2014 - 01:32 PM
The Silver lining in the Queen city is our PANTHER PRIDE
man ain't it pretty
From the Panther blue skies to the Panther black streets this feeling going round
just can't be beat
Love for OUR team is in the air, you can hear
GO PANTHERS
everywhere
---
Posted 10 January 2014 - 02:03 PM



"The Dream"




by phillyb © 2014










































Holy fuggin poo I might give you my tickets.
I love the picture of the little PhilyB riding on the angels back.
---
Posted 10 January 2014 - 02:20 PM
I knew phillyB was cooking up something good. That exceeded all expectations.

---
Posted 10 January 2014 - 02:33 PM
pie my poo, all these other bitches have a 7-page head start. i stayed up until 7am watercoloring those illustrations on my office table
---
Posted 10 January 2014 - 02:39 PM
pie my poo, all these other bitches have a 7-page head start. i stayed up until 7am watercoloring those illustrations on my office table
I feel you. I stayed up till 1am trying to cook up something good...but was just too tired. Glad to see your time was well spent. Hope you win.
---
Posted 10 January 2014 - 02:43 PM
PhillyB, were the pictures for those Huddlers that seem to have problems with reading comprehension or for those that have that special key, tl;dr? lol Good work!
---
Posted 10 January 2014 - 02:58 PM
Soon at the gates, the fans will be near
Some Panthers, some Niners, and one Steelers que*er
When the clock strikes one, the fans will be rushing frantically
To the seats where they should have already been sitting readily
As the opening kickoff of our postseason sets foot to the air
Many fans are left wondering how in the hell we get here
After a 1-3 start, many were calling for Rivera's head
With very little knowing Riverboat would soon bring us back from the dead
Yeah, Rivera's been great but let's not give credit to just one man
Our defense has been laying down more ni**ers than the Klu Klux Klan (sorry I had to)
Whether it's the Kraken sacking quarterbacks until they puke
Or number 59 causing the whole stadium to yell out "LUUUKE"
This season has been a sight to say the very least
But for much of that we should thank the AFC East
Beginning the season with a miserable loss to Buffalo
It would soon be our motivation to knock off their 3 division foes
Now here at the number 2 NFC seed we sit
With 53 players ready to give this whole playoff thing another get
After 5 long years of patiently waiting
We no longer have to depend on Jake's 2.9 QB rating
Superman is now the at heart of the Carolinas
Bringing a new energy that had been left far behind us
So here's to hoping we can knock off just three more wins
And send all of our critic's writings into the trash bins
---
Posted 10 January 2014 - 03:02 PM
3:00. Thats it folks.
I will be choosing a winner in a bit.
Make sure you get in your pie votes. While they do not determine the winner they give me an idea what not to just skim through.
---
Posted 10 January 2014 - 03:10 PM
Unlocking in case anyone needs to make quick edits. Entries after this post are not qualified.
---
---
0 user(s) are reading this topic
0 members, 0 guests, 0 anonymous users