I'll start off following the thread about the cap situation on the main forum and cut/keep/restructure some of those players. yes means cut and no means keep them.
Cutting Gamble would save us 7.9 million yes
Cutting Gross would save us 6.9 million no
Cutting Ron Edwards would save us 2.5 million yes
Cutting Hangartner would save 1.575 yes
Cutting Gary Williams would save us 1.125 Million yes
Cutting Nakumara would save $966,000 yes
Cutting Kenny Onatulu would save us $775,000 yes
Cutting Jason Williams would save 715,000 yes
Cutting Bruce Campbell would save us 630,000 no
Cutting David Gettis would save us 630,000 yes
Cutting Armanti Edwards would save us 630,000 yes
Dwan Edwards resign
Jordan Senn resign
Antwan Applewhite let go
Captain Munnerlyn resign
Louis Murphy resign
Sherrod Martin let go
Ben Hartstock let go
Gary Barnidge resign
Mike Pollack let go
Derek Anderson let come back for cheap if not let go
Thomas Austin cut
James Dockery cut
Mario Addison cut
Jeff Byers keep
Colin Jones cut
Armond Smith cut
Colin Cole cut
Restructure
d-will
olsen
stew
kalil
davis
gross
Free Agents to Aquire1.Gosder Cherilus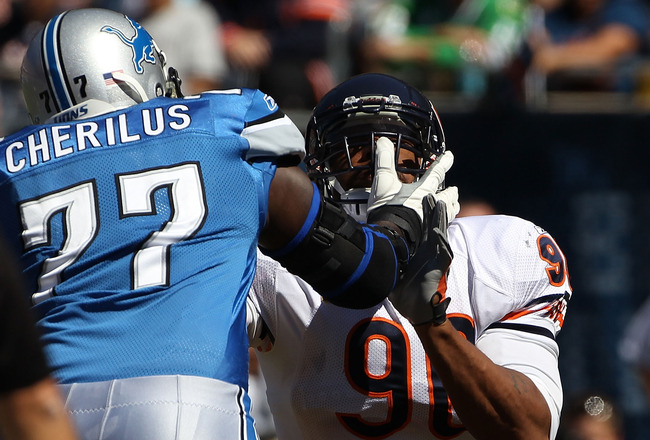 In college at left tackle he gave up a sack every every 130 snaps. Also blocked for Matt Ryan who threw for 4,501 with 31 tds. Matt had 654 attempts.
Ranked as the
2nd highest right tackle on profootballfocus with a 20+ grade. only allowed 5 sacks this year with a 727 pass attempts.
Matt Stafford had a monster year with 4,967 yards and
Calvin Johnson broke Rice's record.
He is a
Right Tackle but is Known as a better pass blocker
but, not as good against the run. So he MIGHT fit better as a left tackle and also is not well known so should come at a reasonable price.
While playing right tackle on every
145 snaps
he gives up a sack vs while gross gives up a sack every
80 snaps.
In college at left tackle he gave up a sack every every
130 snaps as a LEFT TACKLE
. Also blocked for Matt Ryan who threw for
4,501 with 31 tds. Matt had 654 attempts. He only gave up 5 sacks.just like he made the switch from lt to rt i think he could make the switch vice versa. Brandon Albert made the switch from college guard to lt in the nfl and has played fine. so its not the first time something like this has been experimented with.
He has exp at Left Tackle in college and has exp as RT in the NFL so I think he could make the switch and be a upgrade in the Left tackle department. Now that he has learned from the right side and had his best year of career last year. He is also still young...around 26.
IF THIS EXPERIMENT TURNED OUT GOOD, I WOULD MOVE GROSS TO LEFT GUARD.
Some video of him going against Michael Bennet Who had 9 sacks this year...he did well. Also footage of him in college protecting Matt Ryan.
Remember I'm not expecting you to agree with me because this is an experiment but just see for yourself. and give me feedback.
gosder vs michael bennet
gosder protecting matt ryan vs GT
2.Phil Loadholt
Blocked for AP who had a record year with over 2000 yards rushing also only gave up 3 sacks. Still young and should come at reasonable price.Also ranked as one of the best right tackles by profootballfocus. Would be way better than Bell who gave up 8 sacks and was AVG on running plays.3.Greg Toler
A corner with size who makes heads up plays. Has some exp and shouldn't be that expensive . Also ranked high by profootballfocus. Panthers could use someone like this to compete with the other group of corners because their is no real definite starter out them.4. Phil Dawson
Experienced kicker who makes almost all his field goals no matter the distance. he was ranked as the best kicker on profootballfocus and should come cheap.
He was 29 out 31 in field goals made.He hit 13 field goals from 40-50 yards. 6 being in the 40 range and 7 being in the 50 range.Now on to UDFA. Just players with potenial that I thnik could be solid starters or most likely be solid back ups for depth.UNDRAFTED FREE AGENTS TO AQUIRE1.Chad Bumphis- slot wr/kick returner2.Greg Reid- slot corner/punt returner3.Dexter Mccoil- free safety4.Aj Francis- defensive tackle5.Patrick Lewis- Center6.Colby Cameron - QuarterBack (depends if Derek come back.)