Carolina Panthers 2015 Mock Draft
Credit to Dave Gettlemen, the GM of the Carolina Panthers, who has quietly built a contending team with quality starters in all rounds of the draft as well as free agency. In his first two seasons as GM, he has brought in players through the draft as well as undrafted players who look to be long term starters for the Panthers. Entering 2013, the Panthers had too many holes to count. The offensive line was a mess, the defensive tackle position was abysmal, and the defensive back and wide receiver corps were a complete joke. Knowing that the cap was a complete mess and would be for several years, Gettlemen took on the challenge with full confidence, utilizing his philosophy of taking the best player available through the draft and filling in the rest with free agency. Look ahead after two years and you see he has solidified the defensive tackle position, drafted quality rookie starters in the DB position, as well as helped solidify the offensive line. Still, there are a few holes left to address, and I believe Gettlemen will once again address these needs with great players before and after the draft.
I don't think we take a tackle with our first pick. I believe all quality starters at that position will be gone by the time we pick. When philly brown went down with a shoulder injury and the coaching staff weren't sure whether Bersin or Hill would take his place, it was obvious that WR is our biggest need. With that being said….
Round 1- Dorial Green-Beckham, WR Oklahoma
Standing at 6'6 and drawing comparisons to A.J green, this guy has what it takes to be a true number 1 in the NFL. You wanted a guy to stretch the field? Here he is....In most drafts he is a lock for a top 10 pick, but slides due to some potentially serious red flag behavioral concerns. Unfortunately, they seem to be serious ones and the Panthers would be taking a chance on this guy. It may be worth the risk however, as you can imagine him lining up with Greg Olsen, and Kelvin Benjamin and our next pick.
Round 2- Justin Hardy, WR East Carolina
Yup. Gettlemen double dips again just as he did at the DT position in his first draft. This guy is just too good to pass up at the end of the second round and is personally my favorite player in the draft.. Adding Justin Hardy completes our WR corps and takes what was an extremely weak unit to one of the most dangerous in the league.
Round 3- Jake Fisher, OT, Oregon
Looking for a potential eventual starter at Left tackle this late in the draft is difficult. However, if there was a guy, it would probably be Jake Fisher, who performed well at Left and Right Tackle. He has the speed, but would need to add strength to take on the NFL's top pass rushers.
Round 4- Eric Murray, CB, Minnesota
A good corner who isn't afraid to get physical. He would fit in very nicely with our current cast of defensive backs and provide great depth.
Round 5- Terry Williams, DT, East Carolina
Look up Hog Mollie in the dictionary and you might find a picture of this guy. At 6'1 and just over 350 pounds, he needs a bit of NFL conditioning. However, if it pans out, he could be a 3 down Nose Tackle in the NFL and would be great at spelling Star when Colin Cole (34 years old) hits Free Agency next year.
Round 6- (compensatory pick) - Jalston Fowler, FB, Alabama
This guy is a beast of a blocker and just what we need with Brockel getting older and hitting Free Agency. He may eventually replace Tolbert as the starter in a year or two as he can catch as well.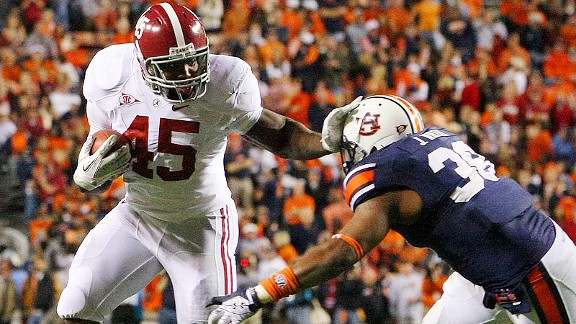 Round 6- Tyler Hunter, S, Florida State (also nickel and PR) –SS
Roman Harper won't be around forever (although I'm not complaining) and Tyler Hunter could potentially replace him when he's gone. This guy also plays nickel and can return punts. Tyler could prove useful to the Panthers in many ways.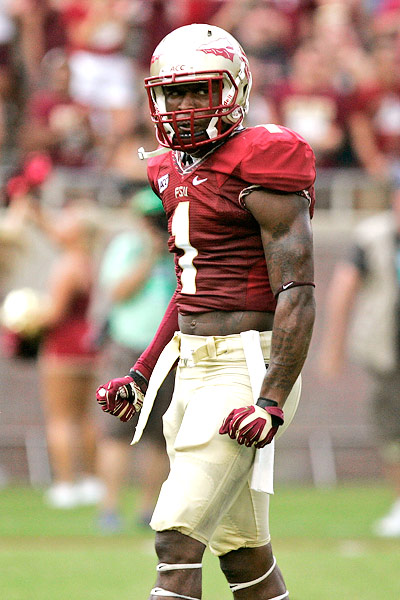 Round 7- Jake Smith, C, Louisville
He's had a few struggles, but overall has looked pretty good as a center who can also play guard. Strong enough to create holes in the NFL, he could be a great project to replace Kalil one day. For now at least, he would be great depth.
Round 7- (Compensatory pick)- Dee Hart, RB, Colorado State
A highly recruited star, he got stuck behind the likes of T.J Yates and Eddie Lacey on the depth chart. I like the Panthers taking a chance on him in the 7th.