It's the offseason, the forum is a bit slow so I believe it's ok to post my mock here. If I'm wrong, mods please delete.
(Note: I switched rounds 4 and 5 from the version I posted previously as I believe this scenario is more realistic, hence 2.1)
My previous mock can be found here:http://www.carolinah...ft-pre-combine/
With the combine now behind us, player's stock begin to take a lot more shape as we come closer to the 2015 draft. Here is my latest version. As always, comments and criticism welcome. Thanks for reading!
Round 1:
Previous Pick: Dorial Green-Beckham
New Pick: Jaelen Strong WR Arizona State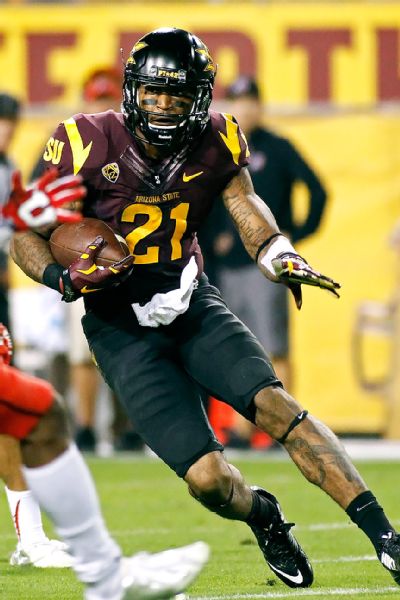 While DGB is a freak athlete, Gettlemen specifically mentioned we don't need headache players on our team. Being caught with an entire pound of marijuana is too much for our organization to pull the trigger on the guy.
Strong on the other hand impressed at the combine. He's got great hands and isn't afraid to fight for the ball. Him alongside Kelvin Benjamin along with a speedster taken later in the draft make our WR corps something defenses will fear.
Round 2:
Previous Pick: Justin Hardy
New Pick: Jake Fisher T Oregon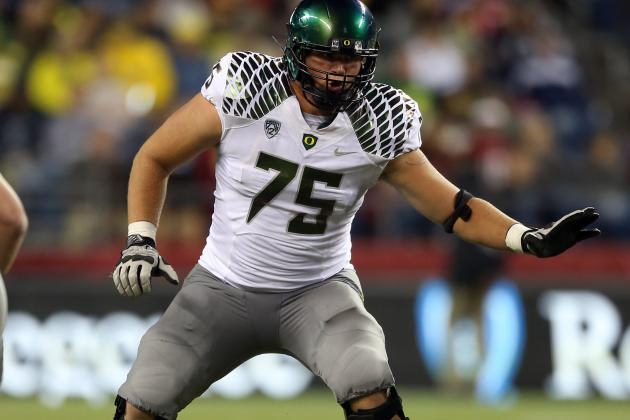 I still like Justin Hardy. A lot. But if we select Strong with our first pick we should heavily consider Jake Fisher.
While he needs some polish, Fisher would almost certainly be the top tackle left on the board and has shown worthy of being a late second round pick.
Round 3:
Previous Pick: Jake Fisher
New Pick: Phillip Dorsett WR Miami
Jake Fisher won't be available by the time we pick here. Another prospect might be.
Dorsett impressed with his speed at the combine, running a WR best 4.33 in the 40 and also the best 3 cone of any WR. His size will hurt his draft stock (5'9 175 pounds) and I haven't seen much else other than elite speed from him. While many analysts are high on him and see him as a second to early third rounder, he could realistically fall to us and help us to take the top off of defenses, stretch the field and possibly be an elite return man for our team for years to come.
Round 4:
Previous Pick: Eric Murray, CB
New Pick:Nick O'leary TE
This isn't a great draft for TE prospects, however, we could still get another value pick due to a poor combine showing. Nick O'leary wasn't impressive during the combine and it may hurt his stock quite a bit. If he were to fall to us in round 4 we should absolutely pull the trigger as he'd be a great compliment to Olsen. Where Brandon Williams and Dickson aren't getting it done, O'leary could.
Round 5:
Previous Pick: Terry Williams, DT, East Carolina
New Pick:
Kevin White CB TCU
Kevin White impressed at the Senior Bowl, but had a poor combine showing. Perhaps this performance will allow him to fall to us in Round 5. His history of doing well covering the nation's top college WR prospect (see Kevin White vs. Kevin White) warrants this pick.
Round 6:
Previous Pick: Tyler Hunter, S, Florida State (also nickel and PR) –SS
New Pick: Jalston Fowler, FB, Alabama
Jalston Fowler still looks like the best FB in this draft . With Tolbert's uncertainty, this could be a great pick as Fowler is not only a good blocker, but can pave the way for our running backs of the future.
Round 6 Compensatory Pick: Tyler Hunter, S, Florida State (also nickel and PR) –SS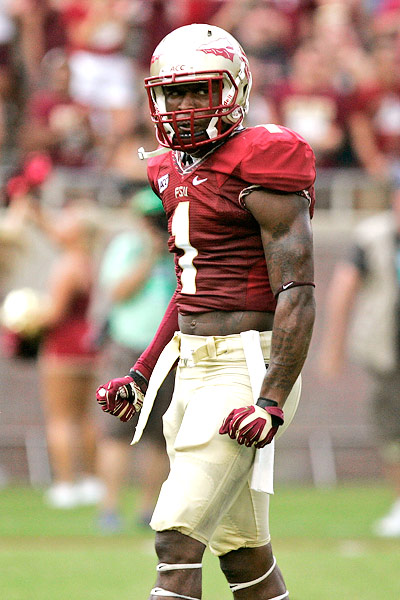 Roman Harper won't be around forever (although I'm not complaining) and Tyler Hunter could potentially replace him when he's gone. This guy also plays nickel and can return punts. Tyler could prove useful to the Panthers in many ways
Round 7: Previous Pick: Jake Smith, C, Louisville
New Pick: John Crockett, RB, North Dakota State
Gettlemen takes a late round RB yet again. Showing good burst and physicality, Crockett is a good pickup in the last round of the draft. Time to show Darrin Reaves the door.
Round 7 Compensatory Pick: Brandon Vitabile, C, Northwestern
Brandon may not be a day one starter, but who at the end of the seventh round is? He'd be a good backup for Kalil and will hopefully replace him as a starter in a few years. He would probably be the best inside offensive lineman on the board this late in the draft.