that 5 star is awesome! Ive always wanted a booklet card.....Just dont know how to store it? that LL is nice too, I hope LaFell pans out. Ive been reluctant to pick his stuff up. cuz i don't want a ton of crap cards Ala Dwayne Jarrett.
I hear you my Jarrett collection is quite impressive and sickening all at the same time.
I wonder how much I could get for this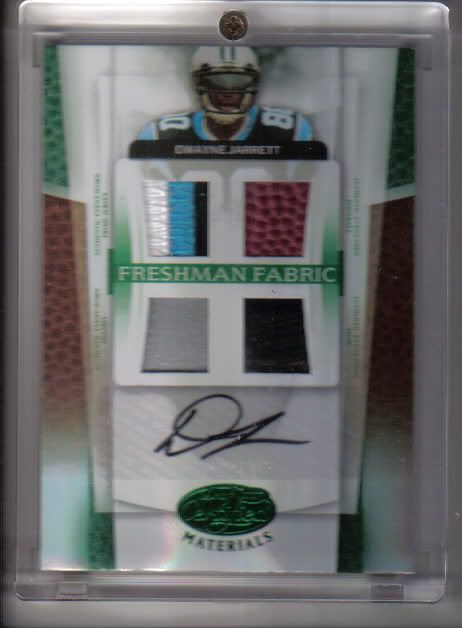 lol,, I could never sell it.