0
Getting Defensive - Tampa Bay Bucs
Oct 22 2013 06:07 AM
Zod
Carolina Panthers
Many fans are ready to start celebrating the Panthers having their first winning record since Jake Delhomme was the starting quarterback. Veteran Panthers fans know better.
The Panthers are on the road against a division rival in prime time during a short week. Everyone on that field is a paid professional football player and the creme of the NCAA crop. The Panthers
could
lose this game. Here are the key points on defense to make sure that does not happen.
- Force rookie mistakes. So far this season Bucs rookie QB Mike Glennon has actually looked pretty decent. Against the Falcons last Sunday, he had a 90.7 passer rating and completed 59% of his passes. Not bad for a rookie forced into a starting position. Glennon's passer rating has improved every week. Clearly he is learning. The Panthers defense will attempt to confuse Glennon with disguised coverages and blitzes. These tricks probably would not work against Drew Brees, but against Glennon could yield great results.
I never thought Brad Johnson would lose the title of Bucs QB with the longest neck.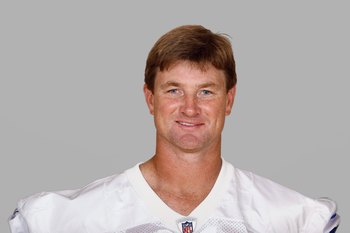 - Don't relax on run stuffing. Tampa Bay RB Doug Martin is most likely out for this game, even though they are playing coy about confirming it (not a bad strategy in a short week and fewer injury reports). Still, the Panthers should not overlook the Bucs rushing attack. We have seen long and sustained drives given up by the Panthers defense when they lose focus. It is up to Sean McDermott to keep his unit hungry and unwilling to allow a single yard on the ground. Backup RB Mike James has looked average at best, the Panthers
should
be able to shut him down.
The game Thursday night has all the makings of a trap game. Although I do feel the Panthers will win this game, I am not convinced it will be the blow out many are predicting.
Add Comment