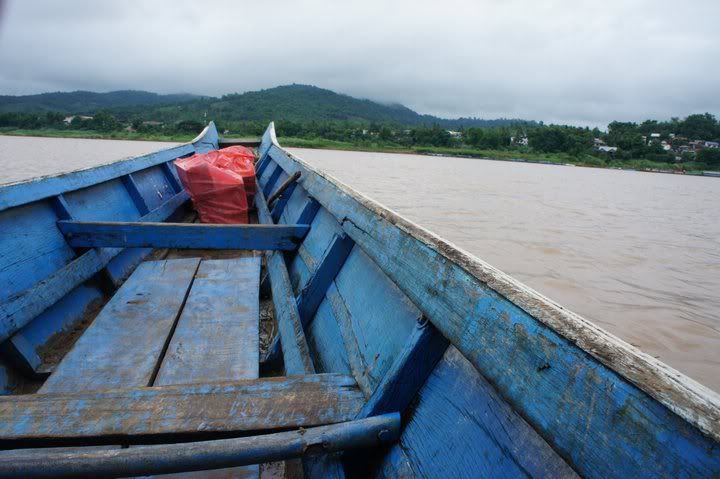 Crossing the Mekong River by skiff, from the Thai border to the town of Huay Xai on the Laotian border.
This Laotian kitten reacts to seeing a foreigner the same way most Laotians in this remote region do - with stares and thinly-veiled curiosity.
Cruising down the Mekong River in a Laotian longboat, workhorse of the river. It was a rugged two-day journey from Huay Xai to the fabled city of Luang Prabang, and this was my view for much of it.
Clouds obscured the surrounding hills for the duration of the journey (and, it seemed, my entire time in Laos.) I took dozens of similar pictures but not one could do the beauty of the mist-laced hills justice. You'll have to go see for yourself.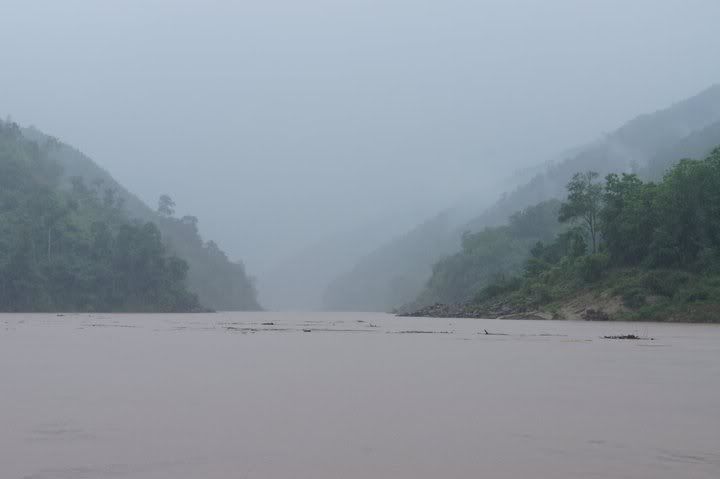 Plunging ahead into the fog. The river wound serpentine through towering hills and craggy karst peaks, and views like this were the norm rather than the exception.
This famous Lao temple in Luang Prabang was absolutely stunning (and so big I had to shoot it with a wide-angle lens to properly capture it.)
Two young novice monks climb a flight of about five hundred stone steps to a small temple on the top of Luang Prabang's highest point, a hill offering panoramic views of the entire area.
Ornate floral arrangements such as this one are common in Southeast Asia, usually as offerings to Buddha. These ones appear to be purely ornamental.