Just bought a mini-helmet with the new logo and lined it up next to a mini-helmet I had with the old logo.   I realize this is a comparison of mini-helmets which may or may not represent the "real thing" but I found some interesting differences:
1. Maybe it's just my mini-helmet, but the shade of blue on the new helmet is different.
2. The relative size of logo decal on the new helmet is much larger.
3. The white outline around the logo is gone.
4. You can't see it in this pic, but the stripes down the middle of the new helmet are longer.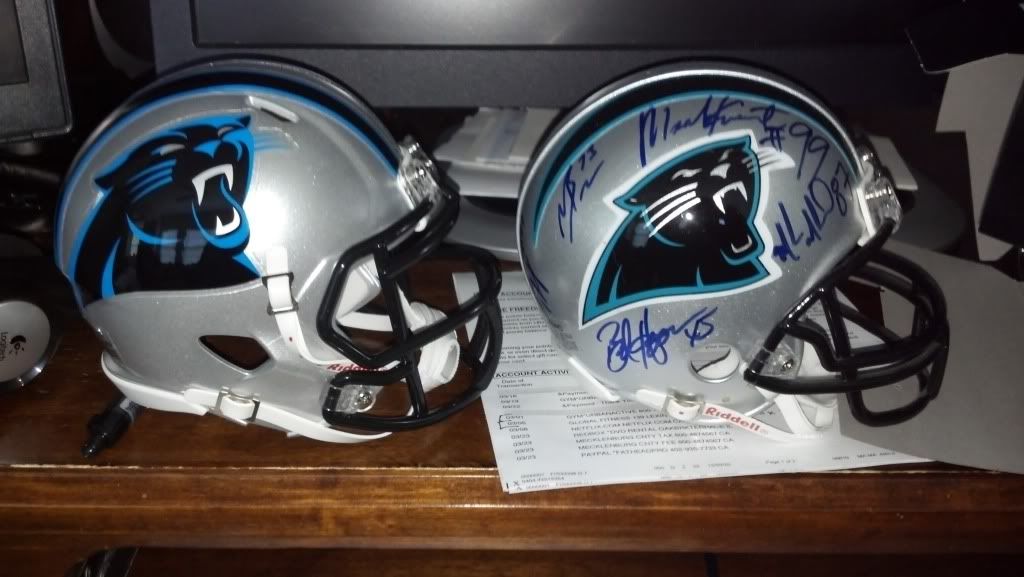 ---