There have been a lot of rumors of the 49ers looking to move up in the draft. After a wild top 10, I believe Austin, Vaccaro, and a couple of the top DTs will be gone. In this scenario, we move back in a trade with San Francisco.
We give up: #14
We get back: #31, #34, #93
Round 1 (Pick 31):
Keenan Allen, WR, California
Round 2 (pick 34):
Kyle Long, OG/OT, Oregon
Round 2 (pick 44):

Kawann Short, DT, Purdue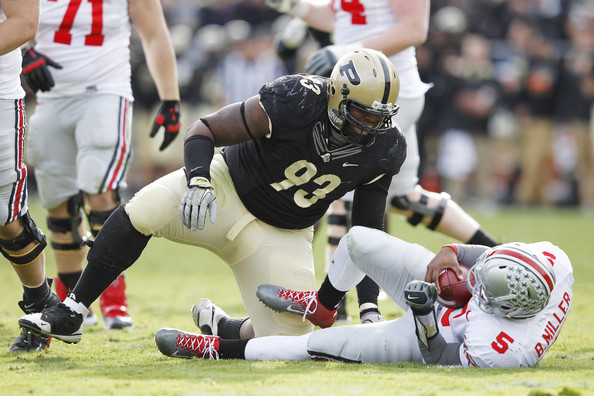 Round 3 (pick 93):

Shamarko Thomas, S, Syracuse
Round 4 (pick 108):

Tyrann Mathieu, CB, LSU
Round 5 (pick 148):

Zaviar Gooden, OLB, Missouri
Once again, not gonna bother doing anything after round 4. This scenario most likely won't happen but I'd be very excited.