My last mock of the year. It's been an interesting season concerning the prospects. Some improved their position. Others fell off the map. After a lot of careful consideration, I've selected seven guys who I believe will take this team over the top this year.
2014 NFL Draft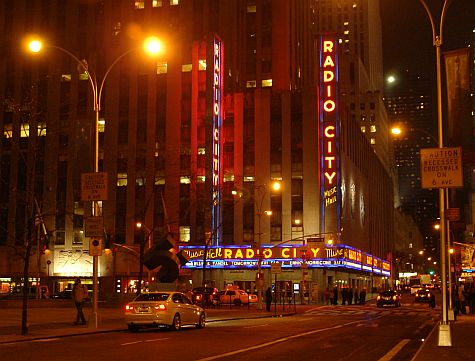 1st Round: Jordan Matthews
Mr. Matthews (Boy Meets World reference) is a receiver that can be molded into what you want him to be. You want him to be a possession receiver and keep those chains moving? He can do it. You want him to run a deep route and burn his guy for a touchdown? He can do that. You want him to go up and acrobatically come down with a floater? No problem there. So he can do it all. As good as all that is and his skill set, his best quality is the discipline and maturity he displays. He may even be more mature than Jerry Rice was at that point in his career, though I can't prove it hehe! Yet I do know Matthews probably took down some pointers from Rice, and learn from his experiences.
No, Matthews may not have the ceiling Sammy Watkins or Mike Evans have, though I would attempt to debate that. However I can say Matthew's floor is the highest out of this receiver class. If Sammy has the best hands, Jordan is second to him. If Kelvin Benjamin has the best leaping ability, Jordan is second in that category. If it's said Jarvis Landry has the best hands in this class, Jordan is right behind him. So at worst, I believe Matthews will turn out to be an average number one receiver in his career. Matthews is already a strong receiver, able to break difficult tackles. Yet let him hit our weight room, and in a year or two he will be looking like Andre Johnson.
2nd Round Pick: Jaylen Watkins
My first surprise pick of the draft. Many will ask me why am I not drafting a tackle here after going receiver in the first? It's true offensive tackle is our most pressing need going into the draft, but I believe all the big name ones will be gone even before our first round pick. It's possible Cyrus Kouandjio will be here to pick up, yet I think I'll pass on him. Physically he reminds me of Bruce Campbell, and that relationship didn't go anywhere here in Carolina. Don't get me wrong, Cyrus is a better prospect than Bruce Campbell, but perhaps overall their talent coming out of college wasn't that big a gap. A lot of buzz is going on around Billy Turner. If he really has the potential people are saying he has, he'll be gone by this pick. Yet personally if he were available, he is still considered something of a project player. I don't want to take a chance on guys this early in the draft. Other than that, guys like Jack Mewhort, Ja'Wuan James, and perhaps Morgan Moses will be available. I'll pass on those guys.
The other question many will form is who is Jaylen Watkins, that I should draft him with our second round pick? I really like Watkins. He's improved every year he was at Florida from a statistical perspective. From everything I'm seeing about him, I'd say he is close to another sure thing as Matthews is. He has a lean body frame, but this guy is strong. Just about every time he gets his hands on his opponent, they go down. He showed his speed on the field and at the combine. As it is right now, he could come in and immediately be a star nickel corner for us. I can see him getting key turnovers frequently. In my opinion, he's a workout warrior. Like Matthews, let him hit our weight room, and he will be one of the strongest corners in the league. (And if he does that without a loss in speed, he will be a star corner for sure)
3rd Round Pick: Antonio "Tiny" Richardson
Due to knee surgery before the 2013 season, and an underwhelming combine performance, many believe Richardson's draft stock will fall. One analyst said Richardson should sit out his rookie year. For whatever reason he falls, I'll gladly pick him up here. He did have a pretty good year in spite of knee surgery, only giving up two sacks. He will have to get stronger concerning his run blocking, but already his pass blocking is great. So much so that he could start immediately as a left tackle. Every time they sent a blitz toward his side, he pretty much stone walls the opposition. One thing is for sure, he is a first round talent. The only question mark is will the knee be a problem throughout his career?
4th Round Pick: James Hurst
Another guy who fell due to injury. His injury is healing up as evidence by his participation in his pro day. So if healthy, he's another close to sure prospect for us who can play either LT or RT. I think he could start right away, but I'd like for him to sit a little bit and develop. Yet if for some reason Richardson had to sit out, Hurst could immediately start in his stead.
5th Round Pick: Storm Johnson
I know this may seem like a wasted pick. We have two running backs, whom are eating up all of our money, with another one waiting on the sidelines. Why draft another one? Well, Stew has had problems staying healthy, whereas D-Will needs very big holes to run through in order to be effective. As it is right now, we have no one defined running back that we can depend on. (I don't really consider Barner being a dependable back, though it's still early on to see if he can develop) So this brings me to Storm Johnson. This is another guy I like very much. He has a big frame, but his running is very well balanced. Able to maintain control even after making some crazy cuts. Plus I get the vibe that he can stay healthy. If we do draft him, I wouldn't be surprised if he wins the starting role in preseason. I wouldn't have one problem with D-Will or Stew being back ups with their contracts. They would be just as productive as they are now, if not more so with even less carries.
6th Round Pick: Matt Patchan
You can see from some of those highlights of Andre Willams, that Patchan paved the way for a lot of his big runs. In a good bit of them, you could see #77 pulling hard to the right. We certainly know he has the ability to pull effectively, as you can see in his combine numbers. Patchan's journey to the NFL so far has been a long one. This is my third lineman with injury problems, but to go with that, he's also been shot and hit with a car. Through it all, he remained standing, and pretty much dominated the ACC this past season at Boston College. I believe Patchan could start immediately for us at RT.
7th Round Pick: Spencer Long
Another injured lineman haha! No pain, no gain. I think what this shows if these guys can come in healthy, we will have a pretty spectacular group heading into the 2014 season.
Depth Chart (Starters)
QB: Cam Newton
RB: Storm Johnson ®
FB: Mike Tolbert
WR: Jordan Matthews ®
WR: Jason Avant
TE: Greg Olsen
LT: Antonio Richardson ®
LG: Amini Silatolu
C: Ryan Kalil
RG: Edmund Kugbila
RT: Matt Patchan ®
RE: Greg Hardy
DT: Star Lotulelei
DT: Kawann Short
LE: Charles Johnson
OLB: Thomas Davis
MLB: Luke Kuechly
OLB: AJ Klein (A.K.A. Shadow Kuechly)
CB: Melvin White
FS: Thomas DeCoud (FA)
SS: Roman Harper (FA)
CB: Antoine Cason (FA)
K: Graham Gano
P: Brad Nortman
KR: ?
PR: ?