Still waiting on a few in the mail, beason probowl jersey, dan morgan signed superbowl ticket stub, and some other goodies. but i got recently...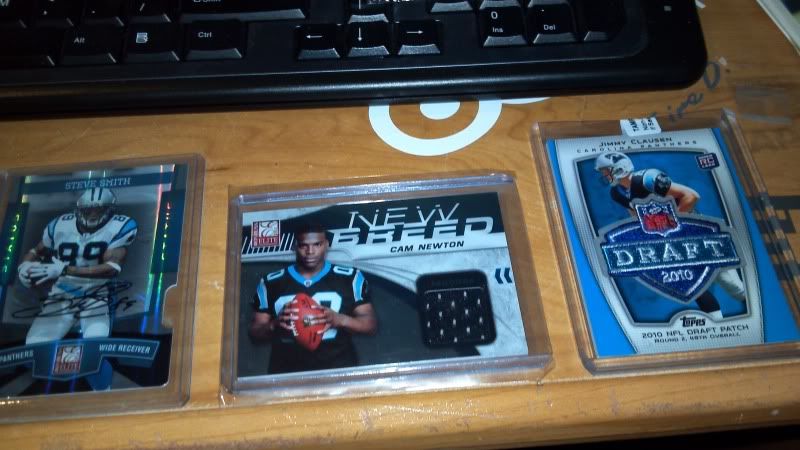 DonnRuss 2010 elite Steve smith Status #d 4/5 with autograph, Jimmy Clausen NFL Draft Patch card and my DonRuss New Breed Cam Newton #d 270/299
and my favorite so far besides the 1/5 Smith with the panther whiskers cut out........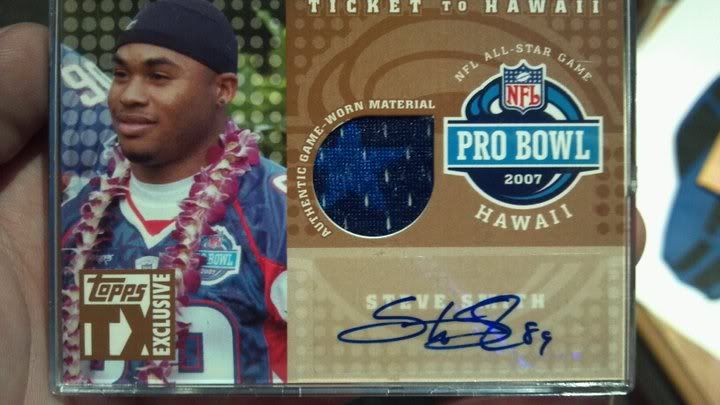 07 steve smith probowl cutout w/ sig #9/25
common, i know im not the only collector around here!
Im also looking to buy some beason/williams/smith cards so if you guys have any for sale PM me!