Here is my highly anticipated (kidding), too early, mock draft...since it seems like everyone is doing one.
This is more of what I would do, not what I expect will happen, trying to be realistic as possible. As of now, we will be picking around 4-6.
1st Round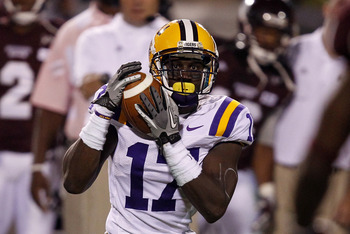 Morris Claiborne, CB, LSU
Really would like to take Kalil with the first pick and snag Jenkins in the 2nd for much better value, but don't see him falling to us.
Mo Claiborne fills one of our biggest needs at CB. He is very athletic, demonstrates very good ball skills, as well as great coverage skills. His size is also a bonus. He should come in right away and start alongside Gamble. He would move Munnerlyn to Nickel DB where Captain would surely benefit from.
2nd Round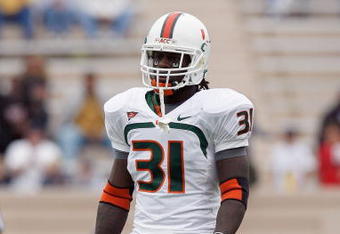 Sean Spence, OLB, Miami (FL)
Many question his size and wonder if he'd be better suited for safety. But I think if he could just add some muscle and some pounds he will fit just fine at OLB. With the uncertainty of Thomas Davis, an OLB seems like a good pick. Spence is a tackling machine and is one of the few bright spots on the otherwise shaky Miami defense. He has quickness to move laterally and if he shows willingness to add some weight (he did so in his college career) he should be a factor in run defense.
4th Round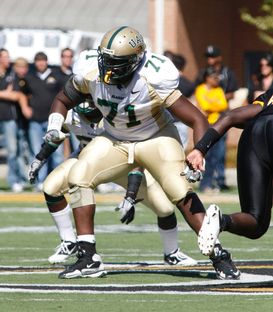 Matt McCants, OT, UAB
McCants is an athletic OT who is fits the LT mold. I have always thought that Gross should be moved to RT and allow someone else to protect Cam's blind side. Matt McCants has all the tools to play LT, just needs to get a little more built for the overpowering defenders. But when it comes to quicker opponents, McCants athleticism allows him for great range.
5th Round

George Iloka, FS, Boise St.
There has been some debate on whether or not Martin is starter material. While some think we are set at FS, competition never hurts. Iloka has size and decent speed at the FS position. He is versatile player and has even played at the CB position for Boise.
6th Round
Gerell Robinson, WR, Arizona St.
Don't think WR is the biggest of needs but if Robinson is still sitting here in the 6th, he'd be a great value pick. He is big receiver at 6'3" and 220 pounds. So it stands to reason he is a physical, possession-type receiver.
7th Round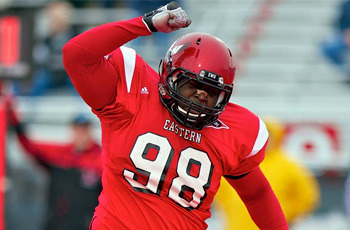 Renard Williams, DT, E.Washington
Here is an off the radar pick as not many people have heard of Williams out of Eastern Washington. We are young at the DT position and the injury to Edwards didn't help but there is still room for more bodies. Williams has a knack for getting to the QB, something we desperately need.