A topic that was brought up earlier tonignt was about Myck Kabongo and our PG position by 'me'. The PG position is not a need, but I really believe that we can upgrade the spot. Both Kemba and Sessions have played great so far this season but I just dont see the two as (1) a PG who can take total control of the offense, (2) a game manager, and (3) one who can pick defenses apart. Sessions imo does a better job controlling the game than Kemba. From the look of it, its looking like we're not going to end up with a high pick. Next year class looks very weak as of right now. If we pick near the bottom of the lottery pick (top 12 protected Chicago) I wouldnt mind taking Myck Kabongo. Hes to me is closer to a pure PG as to that he's a very good passer and an overall better PG. Kabongo gets a lot of comparison to Rondo, but he's actually a better shooter/scorer than Rondo when coming out, and he'll eventually get better at it.
I love Kemba and have always been a fan of him since his UCONN days, but I would not be oppose to the possiblity of trading him and having a back court of Sessions/Kabongo and developing Myck into the future PG of this franchise. Kemba lacks the size and sometimes he struggle guarding his opponent. His game is purely based on his speed alone.
I believe a guy like Kabongo can benefit and help MKG into a better offensive player for the future.
MYCK KABONGO PG, TEXAS 6'2" 180lbs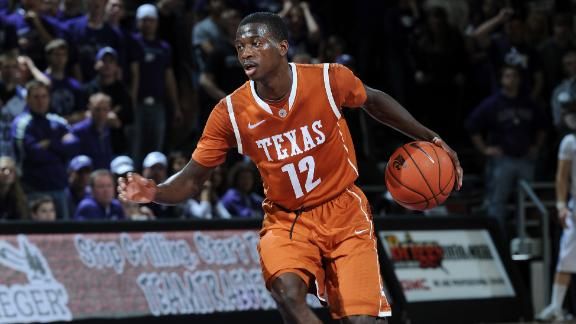 http://www.youtube.com/watch?v=2bC-sV1tDE8
http://www.youtube.com/watch?v=Ks0dsZEuyAQ&feature=related
http://www.youtube.com/watch?v=ZGCiS2vvUq4
http://www.youtube.com/watch?v=-aJt0w2Tf9M