I just wanted to showcase some of the lesser known HC candidates in a particular niche: those with Assistant HC experience, young, and in my opinion the John Harbaugh/Tomlin types. There are two in particular who I think we could very well give a look:
Gus Bradley
Considering our potential/maybe current interest in Idzik for GM,
Gus Bradley
DC of the Seahawks could definitely be a candidate.
Handpicked by Monte Kiffin after being an AHC for North Dakota St....Quality control and position coach type under Kiffin in Tampa who now is running that D and practices with Pete. Again, he has been an Assistant Head Coach and pretty much fills that role with the Seahawks. He is the one DC without HC experience I like.
http://mynorthwest.c...=Brock and Salk
http://mynorthwest.c...-coach-material
Winston Moss
Packers Assistant HC for 5 years / Linebackers Coach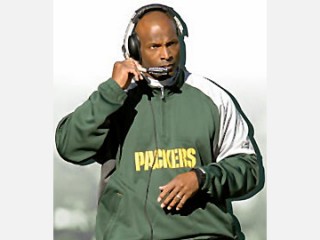 McCarthy's right hand man for 5 years who he kept from even earlier. Moss is discussed every now and again and I think would be a very interesting choice. Every little article bit I read about this guy sounds good and many analysts and people around the league think he is a future HC. I think he would be a helluva coach for Kuechly (especially) and Cam. Given his reputation, I think he could reel in a good offensive mind.
http://www.packers.c...f3-59d09345a58d
Thoughts?