Here we go, I know yall been waiting on me for this for a very long time. lol.
Well, we're officially a month (4weeks) away from the 2013 NFL Draft. I think I have come into decision on who and what positions I think Gettleman and the Panthers will be targeting in the Draft.
Let's go:
The 2013 NFL MOCK DRAFT
(1.14) Tavon Austin WR, 5'9 174lbs WVU
We all know that the Panthers have already met with Tavon. That's something to go by that we are interested in the little dude. Probably not much, but it's something. He probably is nothing more than just a "slot", but that's exactly what we're missing on this offense. Smitty and LaFail on the outside, and Tavon is a plug and play at the slot. I'm not so sure how much of an impact Ted Ginn is going to have on this offense. Tavon is dynamic, fast, and has great quickness and explosion "in" and "out" of his routes. He's one of the better route runner in this draft class. He is going to create mismatch wherever you line him up at. Defenses are going to have to game plan on him every single week. Gettleman knows that a "slot" (Victor Cruz) receiver can be more than just a "slot" and have major impact on an offense. This man is a game changer with the ball in his hands. Tavon is going to be Gettleman's guy.
and NO, Tavon is not Steve Slaton, Noel Devine, or even "Joe Adams"
(2.44) Jesse Williams NT, 6'4 323lbs Alabama
I wanna go Johnathan Hankins here, but I think someone in the first will take a chance on him. Williams will probably end up in the 2nd right into our lap. He's a big, massive NT that we dont have right now on our team that can actually play. No, Fua is not that. Jesse is probably the strongest DT in this draft class. He can hold his point of attack and uses his hands well to shed blocks. Pair him up with Dwan and Kuechly is going to have a field day every week.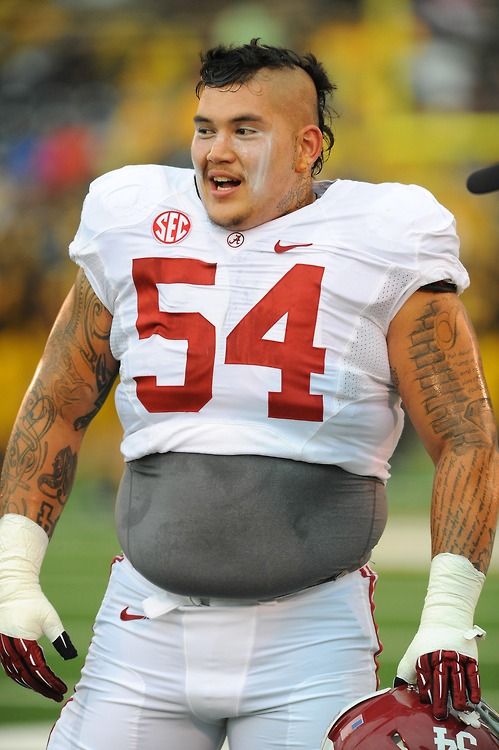 (3) Pick to SF(4.108) Shamarko Thomas SS, 5'9 213lbs Syracuse
This kid along with Matt Elam are built like fuggn' TANKS. No wonder Indianapolis have already met with him. They clearly misses their Bob Sanders. The Panthers have also met with Thomas which is intriguing. Thomas had an amazing combine showing off his speed. He may end up going a lot earlier, but you never know. The FA market for veteran safeties is still pretty packed. Some of these safeties in the draft will end up falling due the market. Teams are not going to reach for these guys. And, I'm not positive that the "Mike Mitchell" guy from Oakland will even make the final 53 man roster cut.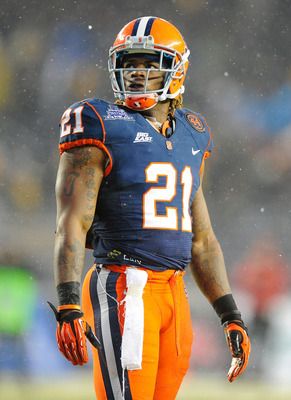 (5.148) William Gholston DE, 6'6 280lbs Michigan State
Gettleman will keep on adding them DEs. Can't ever have enough DEs. He will build this team like how the NYG did, creating pressure from your front four. Gholston possess tremendous size, but will slip all the way down to the 5th due to concerns. He had a rough childhood experience which he was later brought up by his high school coach. Some are concern about what he'll do with a lot of money. Silly huh? But, Gholston was also timed running a slow 40, clocked close to 5sec (4.8) at the combine. That could hurt his stock a bit. He have been simply falling off the board since the begginng of last season CFF. This will be another one of those Greg Hardy luck in the draft.
(6.182) Jeff Baca OG, 6'4 302lbs UCLA
I really believe that Gman will bring in another veteran RG to compete with Hangman going into the season. I'm not going to believe that we are going to go with another rookie for a consecutive season at an interior offensive line position. Baca will be a good prospect to groom and develop for the future. He has very good size to play the OG posistion and is extremely physical. Baca even have experiences playing all three positions on the line (tackle, guard, and center).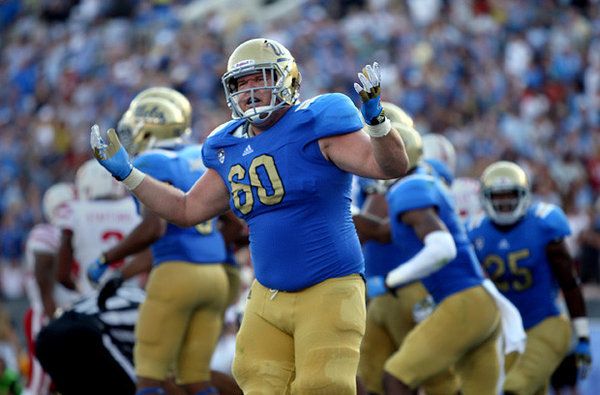 (HATERS GONNA HATE. Cant wait to see the comments)