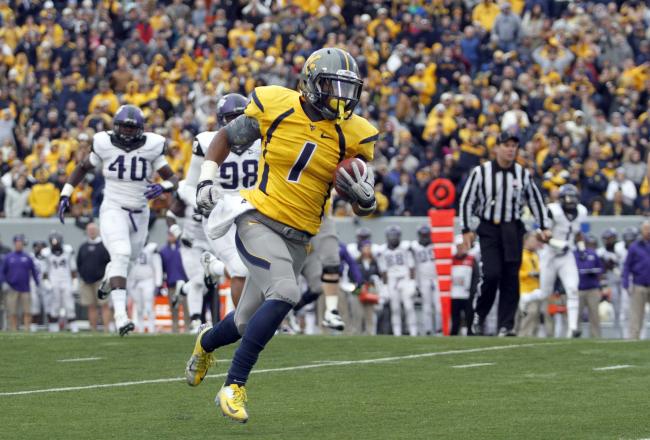 1. Tavon Austin. WR. WVU.
I'm iffy on this, it seems like a high risk/high reward. But we have to start finding future receivers to add around Cam, and Austin could potentially be one of the most dangerous slot receivers in the NFL in a few years. It sounds like we have heavy interest in him and could be looking to make a big splash here. He's small, but incredibly fast and sure would add excitement.
2. Blidi Wreh-Wilson. UConn. CB.
There will be a world of options in round 2 if we go WR in round 1. DT, CB, S, OG and OT could all use upgrades. However looking at our roster I'm not seeing a #1 CB. DJ Moore is probably the best option to fill that void this year and that's a scary thought in our division. This guy definitely starts week 1 and should be a starter for years going forward. Great size, good speed.
4. Brian Winters. OT/OG. Kent State
Here's that offensive line depth. Winters dominated the MAC as a senior and many scouts say he has the skills to play tackle or guard at the next level, so he'd be a nice prospect for us to add in round 4. He's projected to go late third-early fifth round, so here midway through the fourth sounds like a good place for hm.
5. AJ Francis. DT. Maryland.
I really wish we could find a true NT to add in this draft. I wanted to be a homer and give us Jessee Williams so bad in round 2, but I don't even think it's realistic. Francis at least gives us a prospect at the position and some depth, he had a nice senior season in the ACC with 43 tackles, 9 for loss and 4 sacks.
6. Zeke Motta. S. Notre Dame
This late I'm good with adding Motta. Things have been going downhill for Motta ever since the National Championship game but he still was a good player in college and probably would compete for immediate playing time here.
The end. I feel like this draft sucks