Guys, now is time to share your heartache and pain of teams gashing us up the middle, avoiding CJ and Hardy, to run for 20+ yards. Those days are over.
From the moment Kris Jenkins was traded,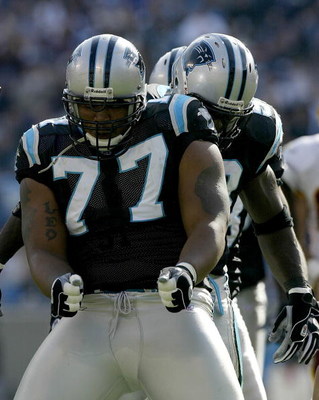 We tried to fill the void, but couldn't.
Remember Nick Hayden? Yeah, I don't want to.
Corvell Irvin? What a failure and a reach.
Sione Fua? Terrell McClain?(Zod promised us he'd be a pro bowler, damn you Zod!) "Give them time!" they said, "they'll learn", they said.
Ron Edwards? The picture says it all.
Then a miracle happened! a STAR fell into our laps. We will no longer be the team RB's will rack up stats on, we will now challenge you to run up the middle, DO IT! we double dare you!
Panther fans, let us rejoice. For we will now have a complete defensive line. Whatever it takes to wipe that smug grin off of Drew Brees' mole face.
Let's just think about this for a sec.
http://youtu.be/b4GdZzKY4_0
+
http://youtu.be/giBTgLe2__E

+

+
"There is nothing short about Short's game"-Top dawg

+
http://youtu.be/4_QnmpEMf-o

=


Get scared, NFC South.