New Orleans week
Started by
SCP
,
Dec 04 2013 11:44 AM
187 replies to this topic
Posted 04 December 2013 - 02:36 PM

A WHOLE PIE!
Apparently while fact checking the sewers Dat Alice didn't see the Riverboat & Cam mobile coming!
---
Posted 04 December 2013 - 03:04 PM
Awesome job SCP!!!!!!!!!!
---
Posted 04 December 2013 - 03:48 PM
I love you.

---
Posted 04 December 2013 - 04:05 PM
10/10 .. Amazing

---
Posted 04 December 2013 - 04:44 PM
---
Posted 04 December 2013 - 04:47 PM
You made a post which basically had 3 points, raw sewerage including feces is dumped into a public river and flows through the gulf, Time and Leisure voted NO the dirtiest in 2012 and NO only has a single Fortune 500 company, I was factually pointing out, with verifiable links that all three points were factually incorrect, that's all.
Just because there's another poll about being an "elite" travel destination doesn't mean the other survey about New Orleans being dirty doesn't exist. His claim was factually correct.
And just because it's against the law to dump sewage in a river doesn't mean it never happens.
---
Posted 04 December 2013 - 04:48 PM
This should be published. Fug the Saints, Who dat?!?! No one actually LOLOLOL
---
Posted 04 December 2013 - 04:51 PM
8 in a mother fugging row. The ass pirates sailed their dingy up to Charlotte and we smacked the Ginger Giraffe and his Merry Men right in the face and sent them packing back to MRSA Bay. Thanks for playing Bucs but frankly your team and fan base is boring and I'd rather read dissertations on the difference in wipe quality between organic poop paper and the normal bleached variety. Speaking of wiping asses, the 24 hour celebration rule has come and gone and we have to turn our attention to the largest group of FEMA collecting, shrimp boat working, bandwagon riding, anal bead licking poo bags this side of the Rockies. If there is anything more pathetic than a Saint fan I will be first in line to see what that is.

After a warm-up against the Bucs we head down to the worlds largest crapper to face a Vic.din thief, his disgustingly fat-slob sidekick, and their pet mole. The game has been flexed to a primetime matchup which will give Taint fans an extra few hours to crawl out of the swamp and spend their FEMA checks on liquor and meth. Sean Payton will not have to get up early on Sunday so he can spend Saturday night in the French Quarter popping pain pills and showing his pucker face to the thousands of Spaniard transvestites dancing around in face paint and jean shorts. They will dress up like mimes and clowns and carry their stupid ass umbrellas and chant their incoherent Who Dat drivel which was conveniently stolen from another shithole town upriver in Ohio. The town is full of fake wanna-be Marie Laveau's pretending to cast voodoo spells in their voodoo stores which are basically Wings filled with shittier merchandise. It makes me smile to know that 90% of the poop and piss in the Midwest flows south down the Ol' Miss through the center of New Orleans before heading out to the Gulf. As much as I travel in the Midwest that means I have directly contributed approximately 8,000 lbs of corn filled human feces into the New Orleans public water system over the last 9-10 years.

It's almost embarrassing but New Orleans is home to only one Fortune 500 company. In 2012, Time & Leisure magazine named New Orleans the #2 "America's Dirtiest City", down from a #1 "Dirtiest" status of the previous year. So apparently one or two locals decided to poop inside instead of directly on the street. Progress! And if you want to get murdered, plan a trip to New Orleans.

Meanwhile, the football team that was destined to move to San Antonio before Katrina hit has started to win a few games and all of a sudden you've got idiots with fleur de-lis hats popping up around every corner. Last year they were claiming that the Taints were going to hoist the Lombardi on their home turf and shove it up Gordells ass. Well, after we swept that ass that poo wasn't going to happen. We pressured Brees with Sione fugging Fua. Now we've got real men manning the middle. It's going to be an epic battle in the Rape Dome this Sunday night. But that fat little center, De La Puente, has got some beasts coming to town, and they are bringing hell with them. Cam is going to run all over that weak ass defense and will pass right over the top. Meanwhile our d-line is going to knock that mole/birth-mark thing off Drew's face and into that cesspool of a pond, Lake Pontchartrain. There it will attach itself to one of my turds and slowly sink to its final resting place, just like the Saints season.

Panthers 28
Taints 21
Well done SCP. That by far was ur best smack thread. WELL DONE!!! I will also say that as a prior US Navy sailor, I unfortunately contributed many bodily fluids to the streets of New Odor-eans, and therfore I am also responsible for the smell that everyone has to deal with when visiting that wanna be Atlantis.
Sent from my SPH-D710 using CarolinaHuddle mobile app
---
Posted 04 December 2013 - 04:55 PM
Herm Edwards on espn just said we could beat anyone, anywhere and I'm inclined to agree.

Some other dick said we have to stop turning the ball over. Has he seen our turnover ratio?

This being my first year in the huddle but my 14th as a Panther fan, I am amazed so many people hate the Saints as much as I do. ( Of course when the Falcons and the Bucs play well I hate them with equal fervor).

So nice to find a home here.

---
Posted 04 December 2013 - 06:44 PM
And all Zod's children said.....
" Go ahead you New Orleans Saints Punks,make my day! "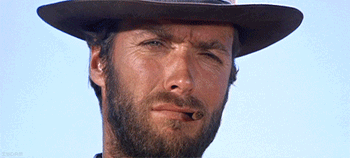 ---
Posted 04 December 2013 - 08:00 PM
Dude must not realize those cajuns practice voodoo.... keep one eye open when you sleep!!
---
Posted 04 December 2013 - 08:33 PM
<face palm>

Jump in your Bentley and go grab a side salad from Wendy's bro. Relax and enjoy the weather.
Damit SCP ...just pulled a muscle laughing so damn hard!!
---
Posted 04 December 2013 - 09:14 PM
Sorry to go off thread but Tarheels v. Michigan St. is on Espn!!!!

---
Posted 04 December 2013 - 09:25 PM
we lost to Belmont and UAB. Not too excited about playing MSU.
---
Posted 04 December 2013 - 09:27 PM
---
---
0 user(s) are reading this topic
0 members, 0 guests, 0 anonymous users