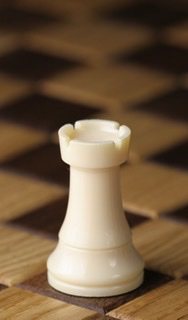 Posts

27

Joined

Last visited
Recent Profile Visitors
The recent visitors block is disabled and is not being shown to other users.
MilkyCastles's Achievements
Newbie (1/14)
Rare
Recent Badges
There's youth in age and youth in experience. Obviously no one would consider DJ young in terms of NFL experience. Sam's had enough time in the NFL to not be considered young. And obviously not a single starting O lineman would be considered young by either standard. Point being, the guys that matter on offense don't need a season of play in the NFL to get acclimated to the pace, or physically conditioned like actual rookies. The only current contributor I would consider inexperienced is Chubba. I guess what I'm getting at is there isn't a learning curve excuse, especially for the O line- those dudes are performing at the highest level they are capable of, which absolutely sucks and then compared to the D where we have difference makers that are young in both aspects- JC, Brown, Chinn.

We're young on defense, which is obviously our strength. What's the excuse for the offense. Don't really have one starter that would be considered "young"

Dude played 4 snaps yesterday… also, don't bite buts, I don't care how excited you are

Agree with the assessment- pretty sure after two games last year Cam was absolutely ballin, gotta see 7-8 games before I get too excited. That being said, he's played the two best games of his career over the last two weeks- not a coincidence.

Yea I don't really get the point of this thread- was expecting to read some standard Jets garbage, but all of his points were pretty well reasoned and backed up with stats. If anything it now has me thinking that our Oline may be worse than the jets last year, which would probably be the worst we've ever fielded. Thanks a lot OP

I will be keeping a close eye on the bears next year. They drafted fields who we maybe should have taken, and then traded with us to take Jenkins who we maybe should have taken. If both of those dudes pop off and Sam Darnold turns into TB2.0, then I will have made my decision regarding this staff. If they don't pop off and some of our draft picks hit, then I'm cool.

I don't disagree that it smells terrible, but that paper mill has been around for decades so that smell is nothing new. If you haven't smelled it in the past 10 months that's because they were converting 1 of their machines to brown container board.

I guess it depends on how you view Fields. I think fields is QB2 in this draft, think there's 0% chance he makes it past SF. But agreed, if the Panthers don't view him as such then for sure he would net us a future 1 at the very least. Gonna be a fun draft either way. Unlike most years you really can't project much after pick 2.

Would be an interesting decision for sure- with those guys off the board you're either looking at a Qb that has dropped, or you've got your pick of the litter at WR. If you've got Fields there you take him 100%. If not then hopefully someone is willing to give us a kings ransom to move up for Lance, Chase, maybe even Jones. I'd prefer to trade back in that scenario and pick up someone like Parsons, who for some reason people have sliding. Dudes gonna be such a stud. But interior OL, LB, CB or even DT is on the table if we're drafting in the 12-20 range.

Yea he gave up like a 120 passer rating when targeted last year. This dudes a stud, but is absolutely nothing like those guys. Jamal Adams? Yes, Ed Reed, no way.

Could turn out terrible?? So is he the answer to our QB situation, or is he a failure. Difference in all of the above QB's and Grier is they haven't failed yet

So just to be clear, you think DJ is a top 5 wr in the National football league?

So I would argue that the top 5 wr in the game can do those things... that's what makes them a top 5 wr.

Absolutely not. DJ is a top 15 wide receiver, def not top 5. He will rip off a 40 yard catch but then go quite for long stretches. If you can give me one example of him taking a game over like a Hop or Julio I will reconsider. His contract should reflect what he is, 8-10 best wr in the league, anymore than that and you're paying based on the hope that he takes a big leap. now with all of that being said, it's still really hard to find a guy that's as good as he is- we've been looking since 89, so is the teams ok with overpaying for an above average wr- no clue. He good, he ain't great.

Also if we did trade for Carr we'd have to find a trade partner willing to take TB. Otherwise you've got about 45m wrapped up in two QB's with shockingly similar career stats. That would be abysmal.