Content Count

20,940

Joined

Last visited
Community Reputation
668,584
Fuggin Awesome
75 Followers
About Zod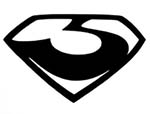 Rank

KNEEL!


Birthday

04/26/1975
I don't believe the Panthers will be drafting a QB with pick 8, but there is absolutely no up side to saying publicly that they won't. Other teams need to know as little as possible on our plans. Uncertainty will keep pick 8 as high a value as possible if we were to trade it.

18

Not too shabby. Much better than some in recent years that made me want to vomit.

I didn't realize Darnold is younger than Joe Burrow

Hello my loves. I hope you are having a splendid week. Today, for you, I have my official 3 round mock draft for the Carolina Panthers. It is as follows. 8. Penei Sewell - OT- Panthers lock in on their stud left tackle for the next decade. 39. Trey Hill - C/G - Versatile guy that would start at guard this season, center next season. 73. Richie Grant - S - Ball hawking safety that could likely start week 1. Here you have 3 players that would very possibly be available at the Panthers selection that would immediately start week 1. You can't ask for much more

A second round pick and a rookie contract isn't gambling big time. Teddy was much more of a gamble.

Spent some time watching all of Darnold's throws over the past three seasons. My thoughts - Pros - - Decent job buying time with his feet and throwing a strike. Excels when rolling out and just balling. - Decent arm strength. Not great, but good enough. - Solid pocket presence. Steps up well when pressured. Good feet. Cons - - Throws really bone headed interceptions. Just doesn't see defenders sometimes. - Confidence. You can just see it dwindle as the games go on. Conclusion Doubtful he will ever be an elite QB, but he

Hey there, just a heads up. I'm going to be annoyingly optimistic about Sam just as I was with Teddy because it is way more fun and life is too short to be a constant sour puss. Sorry, not sorry. Love, Your Ruler

My stance is the exact same as last season. Excited to see what he has. Support him fully. Hopefully he improves and grows into our next franchise qb.

10

Fields is the anti-Bridgewater?

Wonder how much is due diligence and how much is real interest.