Posts

22,766

Joined

Last visited
80 Followers
About Zod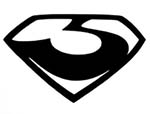 Recent Profile Visitors
Zod's Achievements
Grand Master (14/14)
Rare
Recent Badges
2
Community Answers
Probably the worst owner in the NFL.

I think he is the next Drew Brees if he gets the right coaching. We don't know how well Brees would have done his rookie season, because he didn't start. But I suspect he would have looked a lot like Bryce. I was always jealous of how quickly Brees would dissect the defense and that quick gd release. So hard to defend. I see that potential in Bryce.

That Frankie Luhvu is so good.

Good start! Gotta keep the momentum

I blame the past several years of awful football

That crowd is abysmal. Good lord. Not that I blame anyone for not going.

Panthers 34 Saints 10 Let's roll

Zero signal for me in Davidson. Not one bar. Lol

Started a 10 day YouTube TV trial. Will cancel after the game. Man, how far this franchise has fallen. I've never seen a MNF not be on WSOC.

I'll forget. Whenever I do a trial I cancel right away. You still get the seven days or whatever, but if I don't do it right away I'll forget

I guess I will start and cancel a streaming service trial tonight lol

Having to pay to watch a Panthers game on TV is insane.