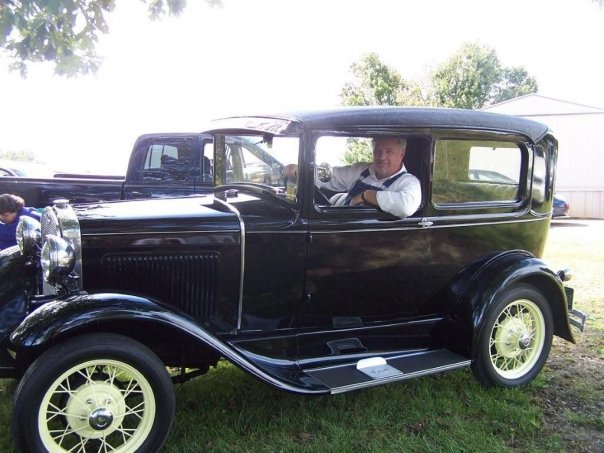 Posts

31

Joined

Last visited
Big Sexy's Achievements
Newbie (1/14)
Recent Badges
Him and #70 need to be starting over what we are putting with the 1's in my opinion.

I have a reply to this topic but no start new post on the home page. I'm not sure why? Thanks Sgt. Schultz.

Don't mean to sound stupid here. But I been on here since Jan-21 2021. Not long but I can't seem to figure out how to post a new topic. Any help appreciated. Be easy on the old guy. I'm slow these day's. :)

Greg Olsen's 8-year-old son has successful heart transplant surgery https://profootballtalk.nbcsports.com/2021/06/05/greg-olsens-8-year-old-son-has-successful-heart-transplant-surgery/

If you had of put Fields in the situation that Darnold had been in for three years would you say the same? I doubt it. Like the old country song. There's a 5$ charge for whining. Give him a chance and time will tell. I trust the front office now. No matter how smart I think I am. I hope Fields has a good career. But I also believe Darnold's is just now starting also. We have two years to find out. So sit back and enjoy. It has been a lot worse around here before. I will have faith!!!

I think when we look back on taking Sam D. It will be one of the best moves that Carolina has ever made. I may be wrong, But I have faith in this......

Rhule got a 7 year contract to rebuild this team. His job is not in jeopardy for a few more years I don't think.

Funny the Saints,Falcon and Bucs are at the bottom of the list with less than 1m apiece. I hope they stay there for years to come...

That's very true. But we would have the whole farm invested in anyone other than him.

I really like Watson. I would love to see him in a Panther uniform. But I don't want to trade the whole damn farm for him. I'm thinking now to just bit the bullet and let it ride where we are. I don't want to give away 4 or 5 draft picks and 2 to 4 of our good players. Our luck he would tear a ACL in the first game. I think he already has done that one time already.

I love to be able to talk about something that could be very exciting here. Number of threads don't matter. If you are tired of them don't open them. This is a lot better than most seasons when we talk about. We have no cash. We will have to look at the bottom of the bin on free agents. This to me is exciting off season to talk about. We may not have another one for a while. Enjoy it!

Slow day huh? LOL I like the thought and input... Thanks. Interesting ideas....

https://catcrave.com/2021/02/20/carolina-panthers-trey-lance-12-picks-2021-nfl-draft/?utm_source=FOX_Sports I like this myself. What do you all say and we don't break the bank for years. I love Watson but I don't want to see us crippled either.

Well cut my legs off and call me shorty! At the very least with no football going on at the moment. Finally a interesting off season. So this is how the other guys lived in the front offices... We finally have people to do something/anything! Makes life interesting to say the least!!!

I read somewhere that the Falcons. Only have 39 players under contract for this next year. In that they have 134 million tied up in just 6 players! How are the going to fill a 51 man roster? Been wondering on that...