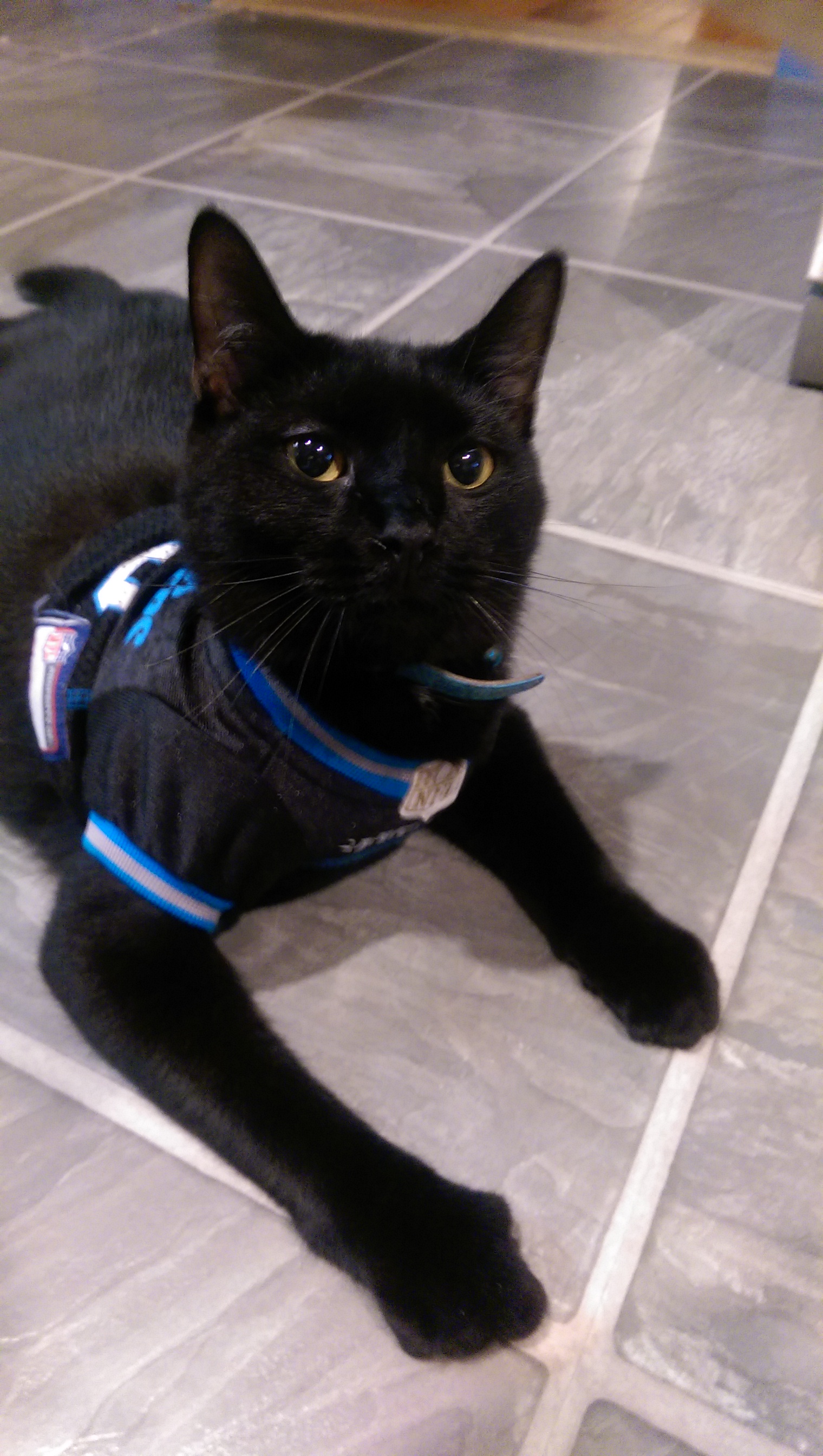 Posts

5,971

Joined

Last visited
Profiles
Huddle Wiki
Forums
Gallery
Everything posted by OneBadCat
fug Gano. Don't forget performance is also a personal responsibility. He screwed us many times with the game on the line and he deserved to be cut. Who he is now is not the same guy.

I thought it was awesome. I've always wanted them to add prowling Panther statues around the bowl of the stadium like a den. This is a close compromise.

Wow so Rivera was that big of a push over? He's the head coach. WTF he can start who he wants.

Can't wait to have them on the ropes only for them to press the ref boost button like always. I'm sure Drew Candyass will be there too, and broadcast in our own fuggin stadium courtesy of FOX. I want us to curb stomp them but I have a feeling I'm just going to get pissed off because they always win on some bullsht.

I disagree. Darnolds throw took more anticipation and threw while on the move in the pocket. Sam threw the ball ahead of Robby being open.

2

I'm talking about the second half when telegraphed every play to CMC. If Darnold is really the guy then we're gonna have to lean on him at some point to put the game away. This should have been a blowout victory.

Cleveland playing like heroes right now.

Dude the players look like 4K video game characters when they walk on the field for the CBS broadcast

I think they got scared that Darnold would make a mistake so they fed CMC in the second half. Really wanted to see them trust him to throw the daggers needed to put them away early. Hopefully the sheltering won't last all season.

They have to convert to make it 1 score

This game should not be close

Jackson giving the defense a break lol

Come on Sam get your eyes off the check down

Why is Zack Wilson sitting in the shade like a bitch?