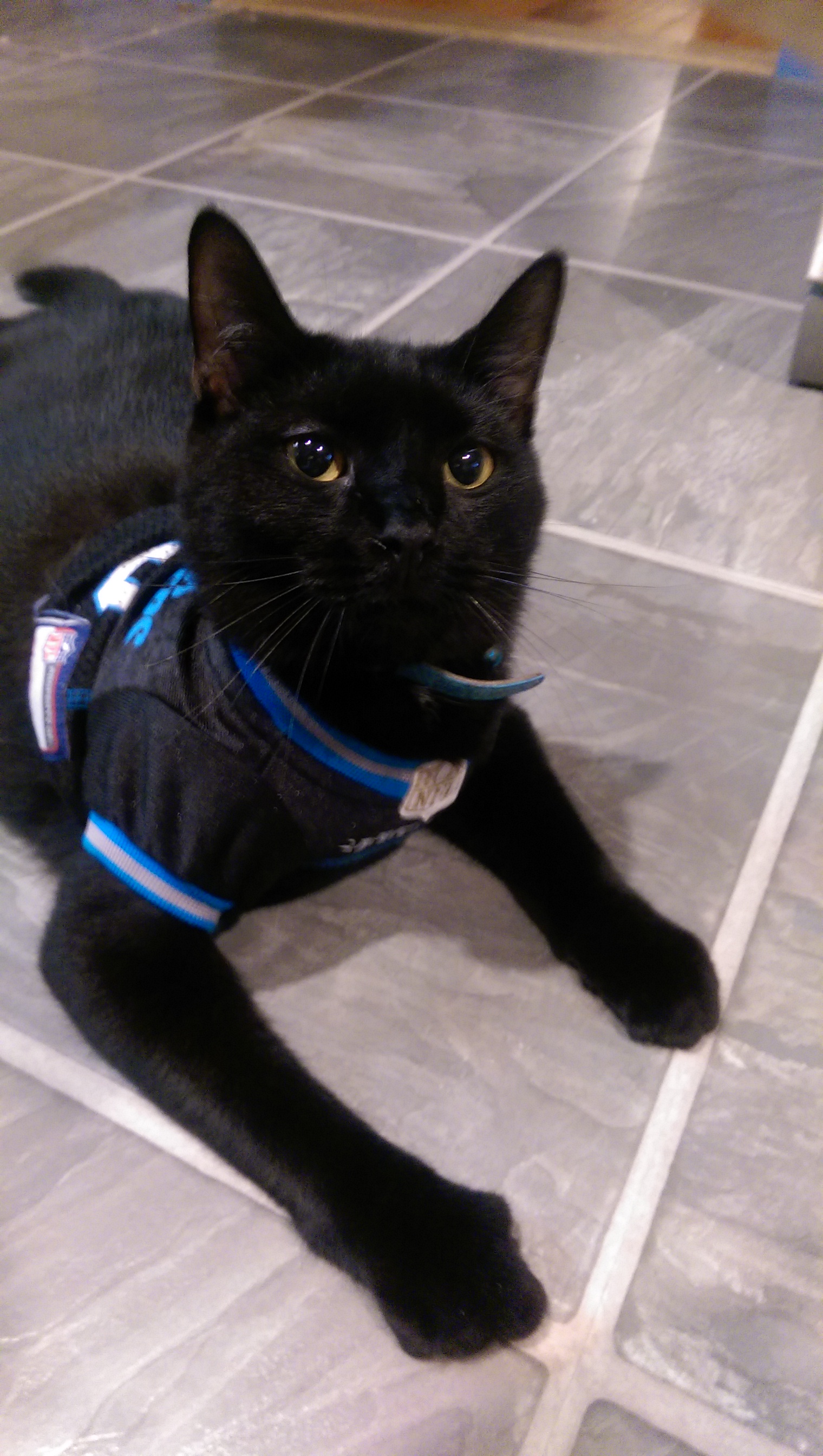 Posts

7,239

Joined

Last visited
OneBadCat's Achievements
Mentor (12/14)
Rare

Rare
Recent Badges
I'm starting to wonder if he'll find a team this season. Could be a disaster.

I think you have to take the best pass rusher or LB available. Unless a blue chip TE falls to us. Offensively we don't have have drastic needs. Our secondary is on paper pretty sound. LB has some questions marks because we don't know who will translate well to the 3-4. Same could be said of our d-lineman too.

Those unis are straight up arena league. Helmet isn't terrible though

Again all that needs to be done is matte clear the silver helmets, and slightly tweak the striping and numbers. That's a tasteful update. All these prototypes look like poo.

All the helmets need is a matte silver finish

I don't mind an update but I don't want the logo changed. All the helmets need is a Matte Silver finish and they are perfect. Similar to the Vikings helmet.

This is still a great year of opportunity for TMJ. If he blossoms, he will no doubt be in the team's long term plans.

Why are we doing all this when we're just going to resign Cam and draft BPA.

Would have rather kept Zane. He's the more clutch player. But kickers are momentum players and Eddie does have a nice streak going. Proven choker though.

I guess the coaching staff needs to weigh how much they can get CJ coached up to Bryce's level between the ears. Sounds to me as great as Bryce is, he is close to his peak performance right now. CJ is not.

1. I like Charleston the best because I love the architecture and the history there, and the food is also amazing. Also its near the water. So it kind of beats everything else. 2. Winston Salem- I like WS because it reminds me of Charlotte in the 90's. You can easily park downtown and walk anywhere worth seeing. Really interesting hole in the wall bars, and Old Salem is pretty neat. Its a little quieter and sleepier than CLT which I personally like. 3. Charlotte- I don't spend nearly as much time there as I used to the last few years. It has gotten so much bigger. Uptown is lacking in attractions for me though. But there are cool little subcultures. French quarter is pretty cool, Noda, Southend, Plaza, were pretty fun still the last time I frequented there. One thing that sucks about CLT however is that it just seems to be overrun by the brewery scene. It's a drinker's town. And what's boring about it is that you pretty much do the same thing all over the city. Find a bar, drink, get food, go home, rinse and repeat. Also, traffic is awful and the design of the roads in uptown are insane and stupid. Seeing a Knights game with the CLT skyline is fuging great though. Same with the Panthers. 4. Greensboro- Sorta like WS but not as nice. Accessible and small downtown that can be fun to explore. Haven't really spent much time there outside of the downtown area though.

Charlotte's problem is that it is overrun by the brewery scene. It's just become a drinkers town. And the traffic is absolutely horrid now. Uptown is mostly lame and inaccessible despite it being beautiful. Noda/Plaza/ and Southend are cool though. The Knights games are awesome though and nothing beats a home Panthers game when the stakes are high.

This was written by an F-150

We need a good look at Harrison JR. Gotta get Cam a legit weapon.