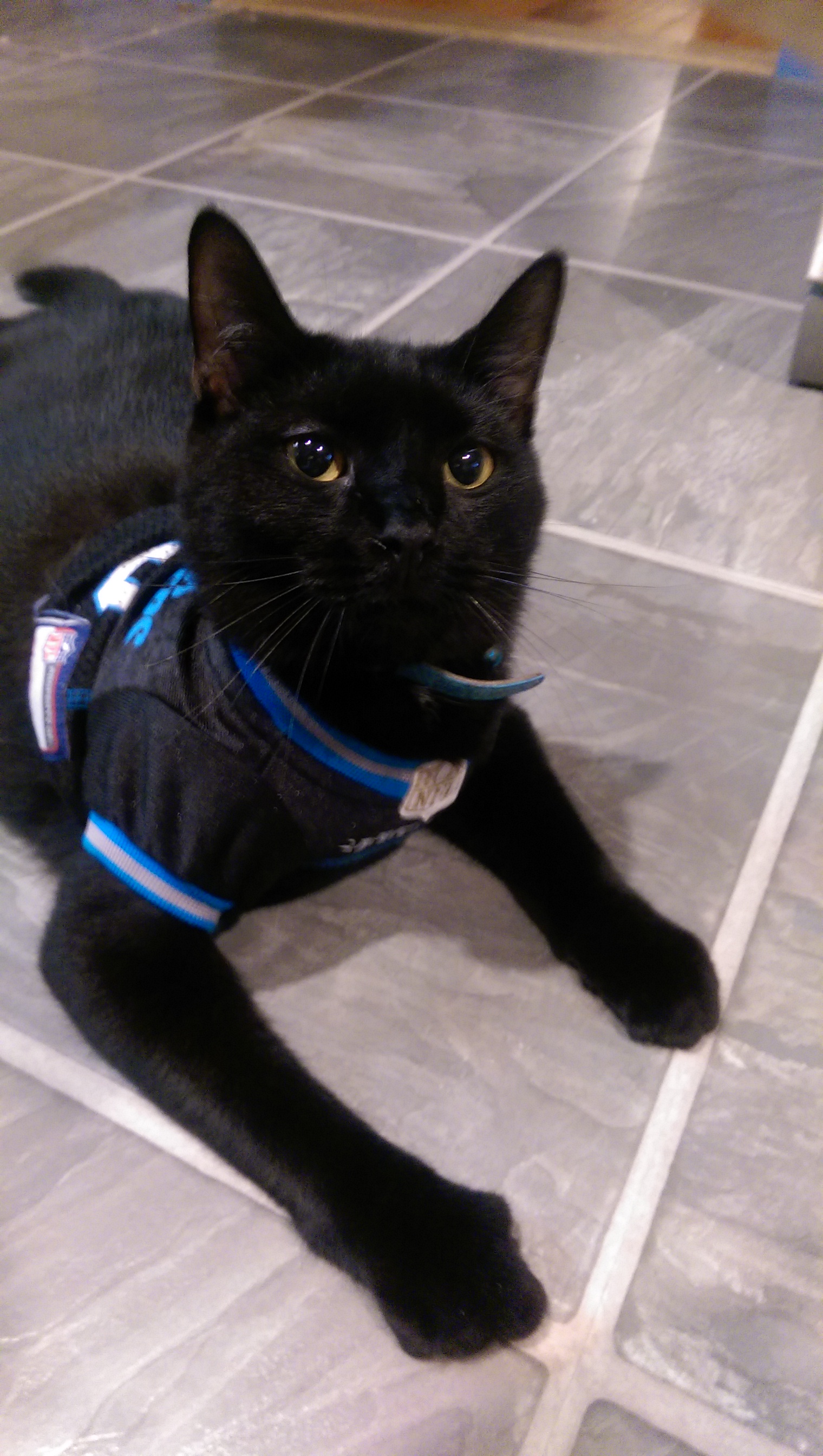 Posts

7,488

Joined

Last visited
OneBadCat's Achievements
Veteran (13/14)
Rare

Rare
Recent Badges
I'd like to see some of the poise he's already shown with a little bit of aggression and gun slinger mentality. If I'm Reich I'd tell him to take shots when you see them not worry about the interceptions. He needs to learn what the NFL windows are with experience. Part of our problem right now is that we are just not aggressive enough. Whether guys are open or not you have to take a deep shot to Mingo and TMJ and see if they can just win on 1 on 1 matchups.

Just feels like too many variables have to be accounted for to make Bryce successful

All we had to do was hire Wilks. Resign Foreman, Cam and draft AR. Or keeps Wilks, resign Foreman, make the same trade and Stroud. Seems like the team has be totally redesigned to make it work with Bryce.

I never thought he was dumb. Just relaying what the comparisons were between the few two.

He probably will be. I'd be baffled the FO didn't consider that just maybe Bryce is a super computer of a QB because he had to be out of necessity. CJ on the other hand has the NFL traits to belong. And mentally CJ might not be too far off from Bryce and could catch up in a few years.

I wonder if the plan was if we went 0-2 to sit Bryce

True. Just seems like quite a gamble to take Young at his unprecedented size. I mean did they ever consider if Stroud could eventually acquire the mental side of it like Bryce has? Young literally has to be damn near HOF worthy to make it worth it.

Interesting times we are in CRA.

Lol yeah that injury is BS

If only he and Fox didn't have such a hard on for Delhomme and drafted a QB

Hurney was the most successful. Gettleman won with Hurney's players and was a stubborn bastard. I think Fitterer does the best "day to day" job out of the 3. It's just that he worked with a coach that sucked. But he's the only one that seems to aggressively attack the needs of the team, get's the guys his coaches want, and drafts for need AND BPA.

Okay so I've calmed down a bit. It does looks like separation is the biggest problem, not Bryce. However he did have some flats open even in that JT video. And that love tap sack was a bad look. Hopefully he will put on some size and become a little stouter over time. I'd like to see Reich let Bryce loose though. The offense needs to be more aggressive. Throwing on first and second down would help a lot. Tell him not to care about the picks. Learn the NFL throwing windows through experience. Playing scared is getting us too many 3 and outs.

What if John Fox gave Matt Moore a fair shot to compete for the job in 2008? Delhomme had a few moments but he was the weakest link of that team. Moore was the better player at that point in their careers. I would have liked to have seen Jake benched after the first two picks against ARZ. I think Moore could have won that game.

What if the refs don't rig SB 50?

I mean what does that even mean though? Reich isn't a SB winner. For all we've seen Wilks is a more impressive coach thus far. Caldwell got his ass kicked all the time with the Lions. McCown was a terrible player. It's like Tepper just saw all the names and through money at it.