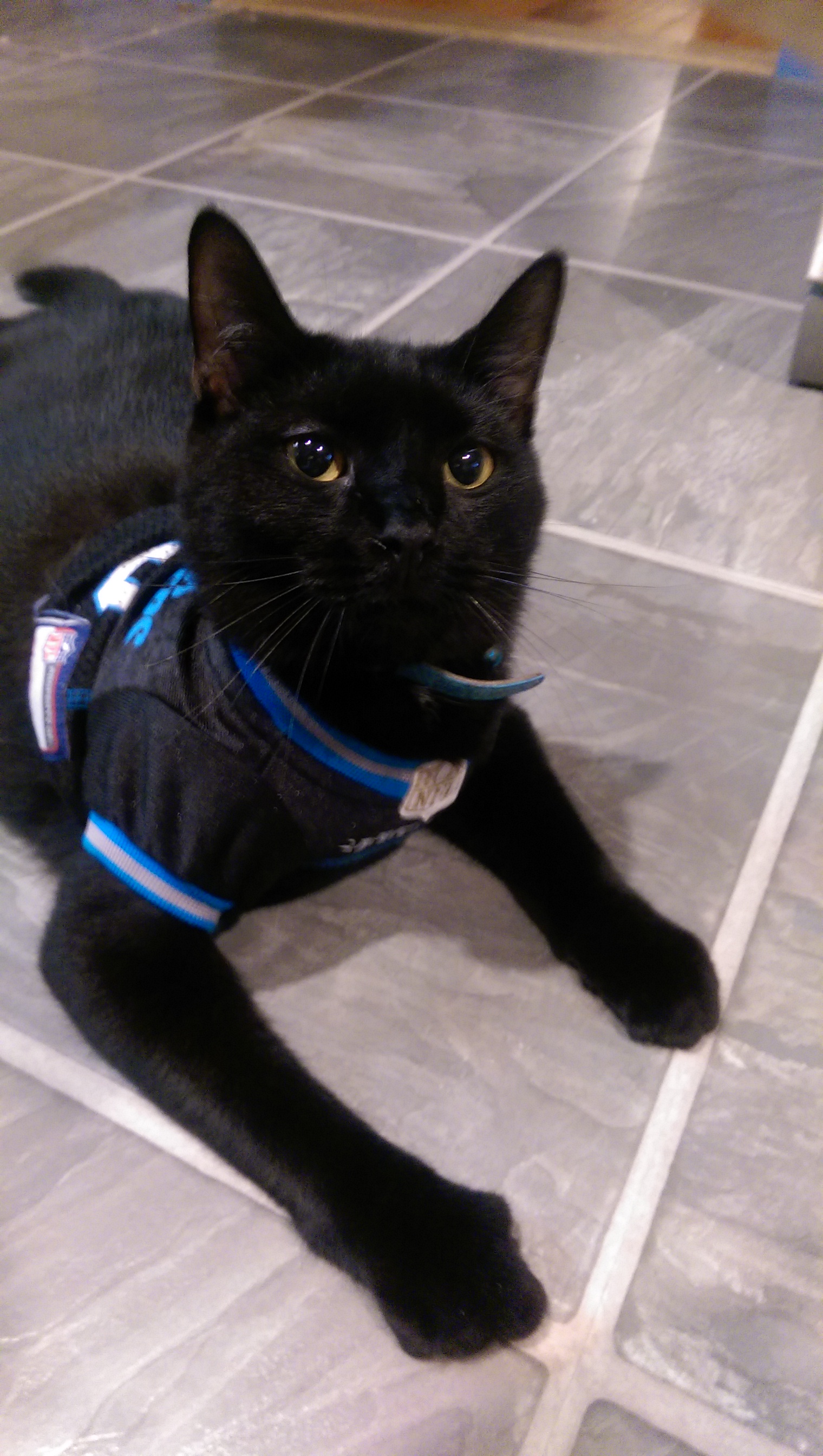 Content Count

5,811

Joined

Last visited
Community Reputation
4,444
Awesome
I suspect the secondary will be fantastic this year. I know that's optimistic but Rhule finds a way to get his players to overachieve. And that CB stable has A+ 1st round pedigree. We know Chinn will bring his A game and command the secondary. All it takes is Horn and Donte to buy in. Troy Pride made something of himself. Rhule likes the types that dig deep. We had no business being in some of the games we were in last year. Personally I'm excited to see how Donte does fully healthy and motivated with coach Rhule. Don't forget our pass rush should be pretty scary this

It is weird to have a WR wear 88 though. Not just because it was Olsen's. Something about it isn't aesthetic. 87 and 89 work, 88 feels like a chode

The current uniforms are still among the best in the league. Maybe a light tweak could work. Id like to see us use a matte silver on the helmets instead the gloss though. It would have a Vikings style effect and that would look pretty sick.

On paper we improved across the board. I know SS is looking thin, but I think that can be masked by the talent at CB and the DL.

Patriots trade Cam back to Carolina

DJ should have a pretty good year this season. With Horn taking away the #1 he should be able to lock down most #2s with his speed. He improved last year.

He should have been LT ever since he filled in a few years ago.

I think if Darnold is anyway decent we are a 11-6 team. Our defense has serious potential.

Probably the coolest thing he's ever said

Mixon is a nice guy but I look forward to having a new announcer. Will never forget the way he says touchdown, "TOSSSHHHDOWWNNN."

He looks too trim even for FS. He'd get steam rolled in the running game and wouldn't a heavy hitter in any sense. His speed might good in 3rd and long situations. About it though.

Hard to win when the refs don't allow you to compete and let your star QB be head hunted all night with no consequence though. I agree Ron still sucks though

18

Is it as much of a move as is it an official title? Seemed like he was playing safety a lot last year anyway most of the time.